Links
ABU Enthusiasts' Websites
Daniel Skupien's Website - http://dskup.server101.com/SwedishReels/ (Books)
Simon's MrAmbassadeur - http://www.mrambassadeur.com/index.html (Books)
Swedish Collecting Site (Uffe's Club) - http://www.fiskejournalen.se/rullen/
Danish Tackle Collecting Club http://www.grejsamler.dk/english-intro.htm
Marco's Reeltown - http://www.reelstown.com/abu.htm
Rikk's ANTIKA SVENSKA FISKERULLAR http://www.abu-record.se/index.html
ABUFreak's New (2008) ABU Website www.dfigge.altes-angelgeraet.de
Jussie's Swedish Reels http://www.fishybiz.se/index.htm
Mikael's ABU History - http://abu-record.com
Silver Toby - http://www.silvertoby.dk/index.htm
Bo / ABUBO - http://groups.msn.com/ABU-DK
Mattais's Personal site - http://web.comhem.se/~u53304570/fiske/index.htm
Wolfgang's Vintage reels www.altes-angelgeraet.de
Lennart Widmark's Swedish Website http://www.acc.umu.se/~widmark/lwfishxl.html
Kyo's Abumania (perservere, great pics) http://www.abu-mania.com/
Fishing with ABU (Japanese site) http://www.geocities.com/fishingwithabu/
Take's Reel Room http://www5c.biglobe.ne.jp/~take300/index.htm
EJGay's (unattended) - http://www.geocities.com/heartland/lane/4448/models.html
Ken @ Kalama Reels - www.kalama.com/~k-bjstulgis
William Brown's Trip to Mongolia Catching the fabled Hucho Taimen Salmon.
Earl's Antique Fishing Tackle http://www.fishingcollectables.com/
Sasha's ABU Cardinal & Dam Reel Site http://www.saschas-sammler-homepage.de/
Minature Morrum Ambassadeur http://www.keysteps.com/mini-rods-reels/AbuGarcia.htm
Kob Pat's ABU website from Thailand
USA (251) 648-3210
World's Finest Fishing Reels
since 1958
<![if !vml]> <![endif]>
Your Grandson's Next Reel

This link is here because of the my love of the ABU Admiral made by Everol in Italy 49 years ago. They have exactly the same demanding ideals today as A.B.Urfabriken did in their first 50 years! Keith has recently taken over as the sole importer of Everol into the USA. Please consider these big game reels. I have one and will be getting more to fill the size gap where ABU no longer sells.
Web Forums
Dr Todd's BlogSpot "History of Fishing"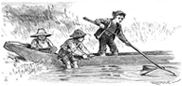 The Whitefish Press
http://groups.yahoo.com/group/sportfisher/messages
http://orcaonline.org/ipw-web/bulletin/bb
| | |
| --- | --- |
| | Please give serious consideration to joining this wonderful organization. It does cost a little more for overseas postage (out of USA) but I personally feel the helpful nature of all the voluntary workers, who respond quickly to questions/request, as well as access to the wonderful network of like minded collectors, make it very worthwhile to join ORCA. |
ABU Books Essential ABU Reading
ABU Books of worth are far and few between and it is not difficult or expensive to purchase everything available for under a few hundred dollars in total. Mandatory reading are in alphabetical order are,
Len Borgstrom's New English Book "ABU and Garcia ..What happened?"
Lennart Borgstrom - "Snilledrag, lyckokast" Only available in Sweden.. Contact Len's daughter Lena, in Sweden. swingtown@telia.com Price 200 Swedish Kronor + post.
or www.atlantisbok.se under Title write "Snilledrag, lyckokast"
George S, (Stu) Lawson - "Lawson's Price Guide to Old Fishing Reels"
Simon Shimomura - "The Ambassadeur and I"
Simon Shimomura - "The Ambassadeur and I Final Chapter"
Daniel Skupien - "Vintage Fishing Reels of Sweden"
Ben Wright - "The Wright Guide for the Reel Man"
All website links will be appended soon to aid your purchase of these books
(I am friends with each author but I emphasise I'm on NO COMMISSION !)
Some very small in pages but still expensive (at auction) small production run books (ie 50 copies only) such as

"ABU/Record Beten Fran 40 till 80 Talet"

by Urban Westblom and Goran Magnusson

are very expensive and cost up to $200 each. I believe there is a possibility of a reprint some time and urge your purchase of this wonderful bait/lure resource. I will confirm this when I can contact the authors.
Catalogues
Catalogs however, like Tight lines and Napp och Nytt, are inexpensive for recent editions and blindingly expensive for the oldest and rarest editions. I have 1966 to present for the N&N but only about one third of the number for the Tight Lines.
I am presently trying to research how many countries ABU was marketed in via their famous catalogs. I would appreciate anyone who could forward details that may help me. I am looking for names, dates and maybe a scanned image of the front page.
These free current edition catalogs are a wonderful resource for the beginning fisher. The most expensive first edition N&N I saw changed hands recently for nearly one thousand dollars at auction. Unfortunately 2005 will be the last of these catalogs.
A replacement yearly catalog will be produced to target the present 4500 products.
ABU Garcia Yearbooks are also another source of information from the sixties which incidentally I've just discovered. Anyone wanting to swap/trade some for Tight Lines or Napp och Nytt (identical catalog but only Swedish version)?
ABU Related Websites
These websites here and above comprise of ABU friendly, Commercial productions, as well as private Not For Profit private productions developed with endless hours of loving care and dedication to the task of promoting the classic ABU fishing equipment.
We are continually expanding and improving our range of services and facilities.

- A computerised job tracking and bar code scanning system underpins our quality control procedures, making it easy to track, control & prioritise the large volumes of work travelling through our plant.

- We have an excellent reputation in the industry and with our customers. (References can be provided).

- Supplier to the SA defence industry

- Recognised as an innovative and successful small company, evidenced by recognition in several business awards.

- We are confident that our customers find our company easy to deal with, flexible and credible in its delivery of good customer service and product quality.

- On-site Laboratory capable of testing both the processing solutions and the coatings.

- Quality Assured to AS/NZS ISO 9001:2000.

Feel free to have a browse through the site & check out some of what we can do. If you can't find the service you're looking for, please e-mail us. Chances are that we already have a process to match your needs. If we haven't - we can certainly point you in the right direction or work with you to identify the solution to your needs.

Unusual enquiries to

Murray Murray Pyman [murray@aclassmetal.com.au] are quite welcome!


Trusted service for my ABU Chroming and Gilding jobs! Wayne Real

AClass

Metal Finishers.

See my Gilded lures/reels.

Ever seen an exact scale, working Minature ABU Morrum reel?
Watch this space for a link if you wish to own one!
This has to be the ultimate praise for a superb reel.
Everyone's favourite ABU (and other reels) place

for spares, repairs, schematics etc

should be

Mike's Reel Repair www.mikesreelrepair.com
Guided Fishing
I really want to find out more about the range of languages that the ABU catalogs were printed in, and their titles. It would be interesting to track the start of ABU from being a local Swedish family firm to being a global force even penetrating the iron curtain. Scan of catalogs covers from different countries would be greatly appreciated and also any relevant date of production information.