ABU's Old Classics!
VERY RARE BLACK RECORD AMBASSADEUR 5000 IN CASE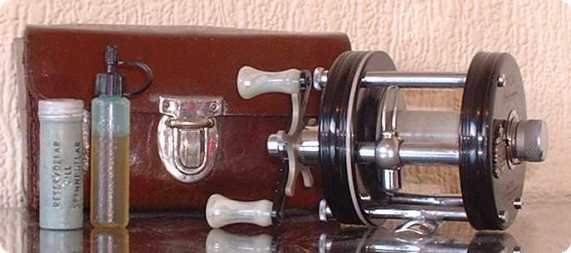 An extremely rare Black Record Ambassadeur 5000, with the early brown Silver Lock leather case and with Oil and Spares bottles.
.
Being one of the earliest reels, it has No Serial Number on the Foot and has the very scarce Grey Spool and Grey Stardrag.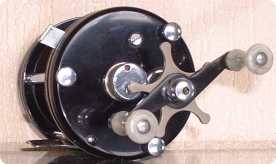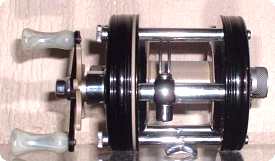 In excellent working order, with a couple of minute front rim scuff marks, it is a very desirable quality reel for the collector.
.
I believe this reel is circa early 1950, but I feel sure that the RECORD experts out there will know the date exactly.

The reel sold for US $3,300 in SEPT-2002, with 35 bids on EBAY.

( I never had so many offers to sell before any auction end before ! ) .

The owner informed me months later that he took it with him on a visit to the ABU factory museum in Sweden and the manager was astonished at the condition and said he did not have one as good ! He tried to buy it !

Regards,
John

If you are a person that has collected some unusual ABU reels or significantly had an effect on design/development/testing of ABU equipment over the years please contact me wayne@realsreels.com if you wish your contribution documented for posterity and the immediate interest of the ABU fans worldwide!