This special 2000 with 10 year warranty, was wooden boxed with velvet lining and square leather , silver buckle style case respectively.

Later the colourful, advertizing covered cardboard box outers contained protective leather, leatherette and vinyl cases to hold the reel and accessories like oil bottle, grease, spanner.

This Record 2100 Sport had a case with a metal partition.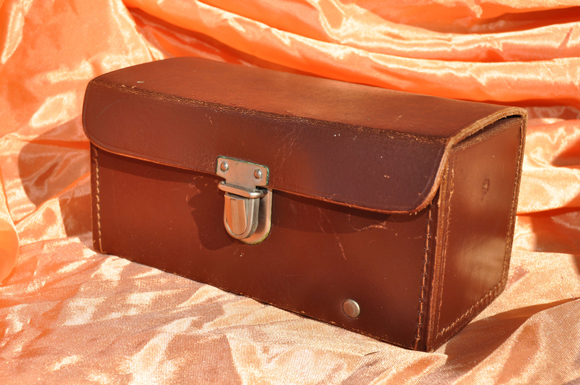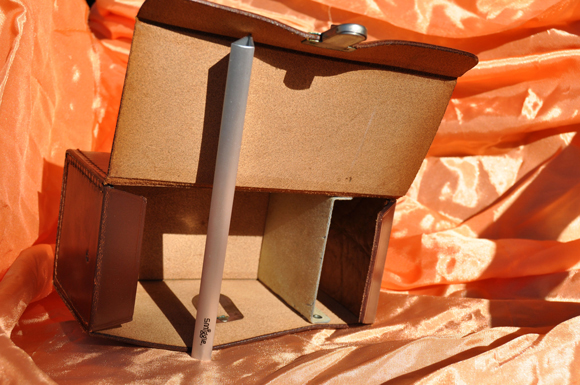 The first Record Ambassadeur 5000 and 6000 boxes were plain cardboard, no graphics, merely named by model.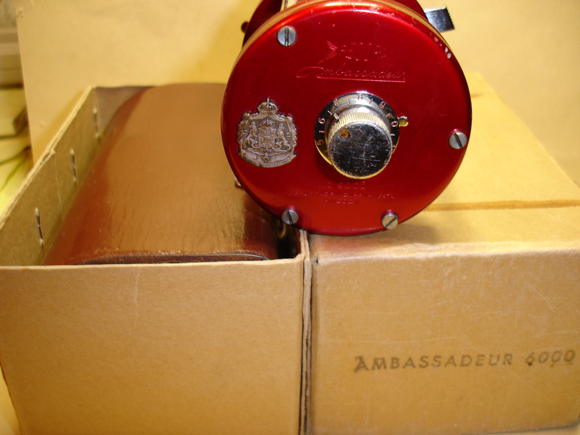 I will document below by photographs the cases that I own as they appeared over time.
Record Ambassadeur Case Style 1 with Silver buckle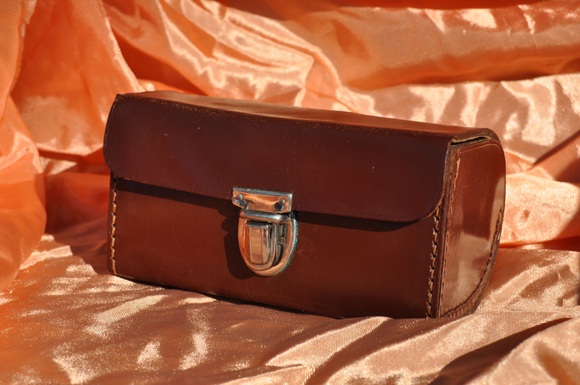 Record Ambassadeur Case Style 2 with Silver buckle
It did appear for a short time with Ambassadeur written in gold cursive script, above the buckle on the flat ( I do not have this example and would love to acquire one)
Ambassadeur Sweden Case Style 3
This is the common style found in the 60's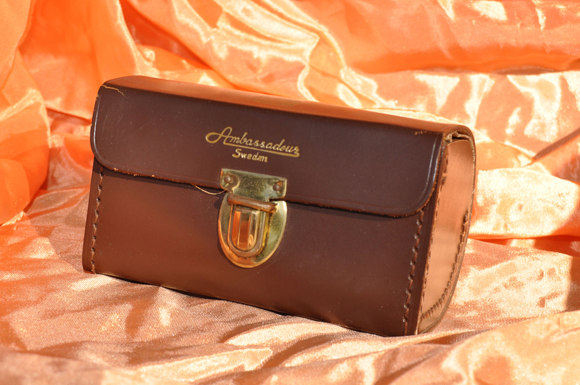 Ambassadeur Sweden Case Style 4
This is the 4th issue, note the 'of' Sweden
Usually this model is found with Gold buckle so the older style silver buckle is very rare in this issue.
Like many ABU products, if parts were usable, they were never wasted.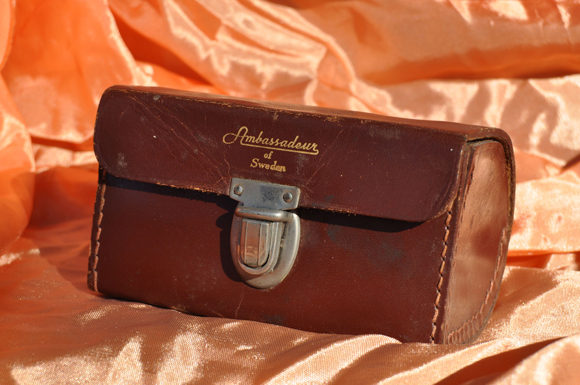 Ambassadeur Sweden Case Style 5
This last style pure-leather case has the Royal Symbol on top of the case.
It was being phased out (but still used) over a short period in 1971 when the cheaper black leatherette were being introduced. A move away from quality as leathette case cracked with constant usage.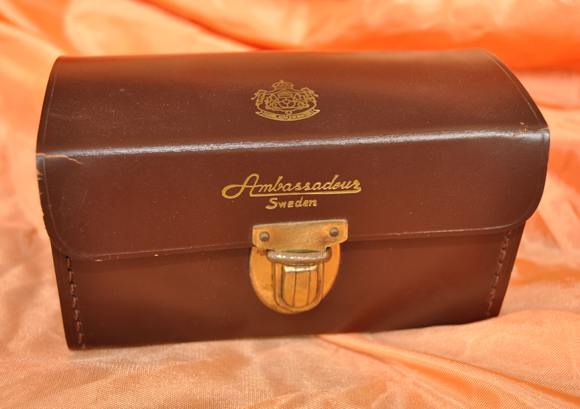 Ambassadeur Leatherette Case Style
Still with gold buckle and Royal symbol but mock leather case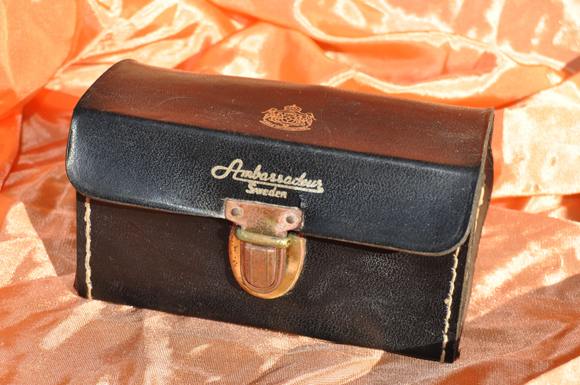 Missing the 2nd Black leatherette case (with roll over rather than bent) which has push-button clips
Ambassadeur Leatherette Case style
This one has block Ambassadeur font with ABU in gold print, still with push button clips.