Record/ABU Reel Models
All Crossover REELS
Model names 1750, 1750A, 2000, 2050, 2500, 2600, 2650
Maker/designer
Production dates started early 60's into ended 70's for 1750A
Features
Catalog Tight Lines 1963 and 1965
Images
These reels have proved troublesome for me to date from ABU catalogs but Fred Ribb has been able to help me (See below)from info he has collected.
Basically the 2000 seemed to be first cab off the rank , followed by1750/1750 A which continued the longest.
The 2050 and 2650 were the narrow spool versions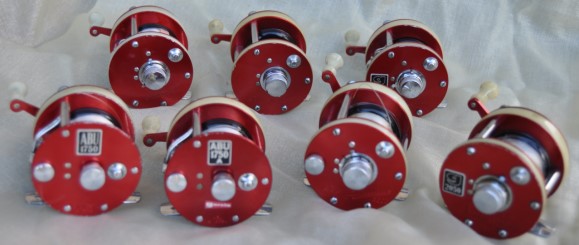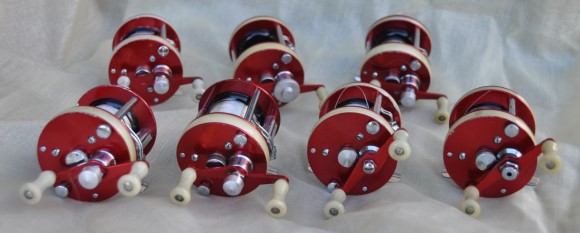 1750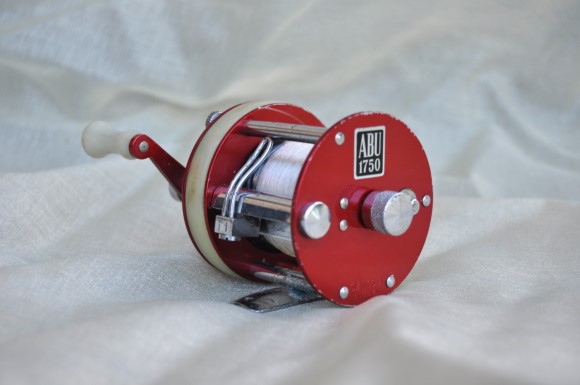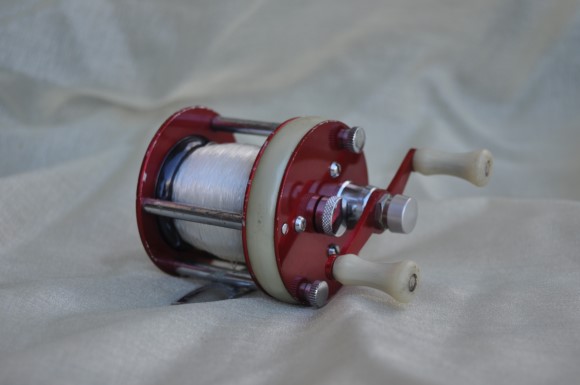 1750 A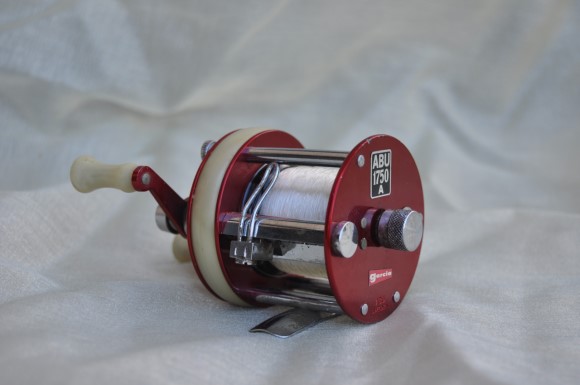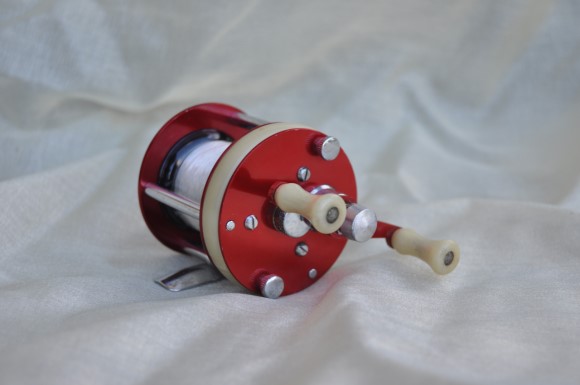 2000
Thanks to Fred Ribb who tells me
"Part or design modifications were not necessarily confined to broader measures like side plate styles or reel foot designs but rather some of the changes were more specific in nature. The Ambassadeur 2000 was introduced in 1962 while its narrow spool cousin 2050 made its debut in 1964. The first series of Ambassadeur 2000 is easily recognized by its carriage screw nut found on the left side plate. With the introduction of Ambassadeur 2050 in 1964, parts for the first series 2000 such as the carriage screw and others were redesigned to mirror those found in the 2050.
Below is a schematic for the first and second series 2000 in which the 2050 is included. The carriage screw nut (part #2234) is no longer needed and the reader will notice other part modifications or exclusions all together. Not shown clearly, the first series handle for the 2000 (part #2240) had a rectangular hole cut to fit the drive gear's shaft (part #1710B.) This too changed and the more common 2050 handle (part #5179) with its oblong shaped hole was used."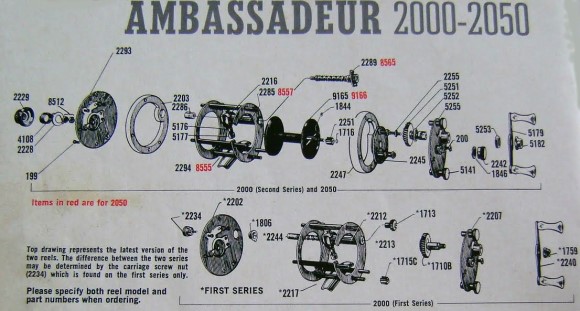 My first version 2000 below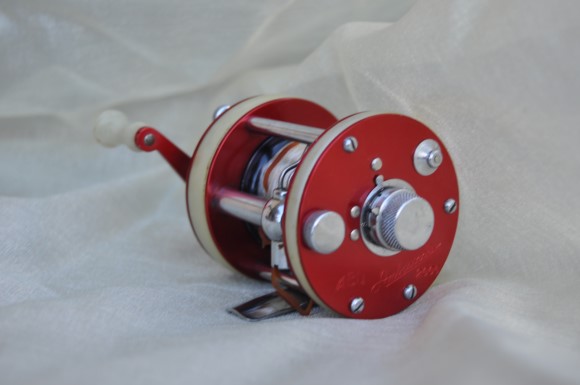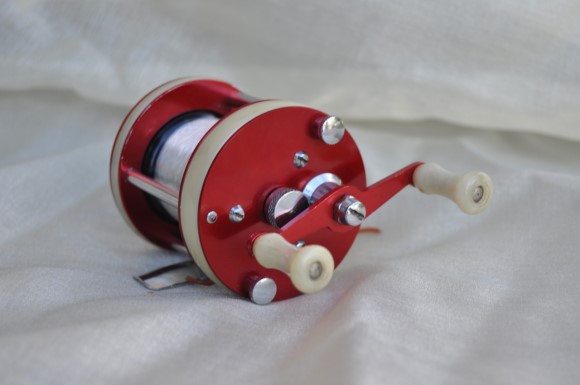 2050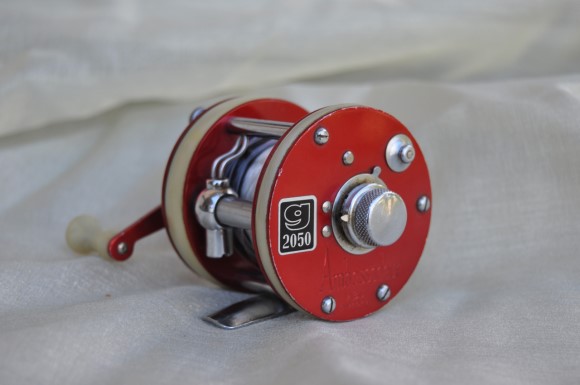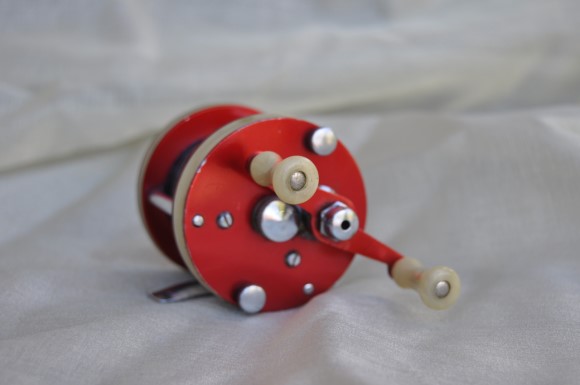 2500
This model was issued for one year only in 1962 and is considered the rarest.
Note the different drag system, slipping on the winder.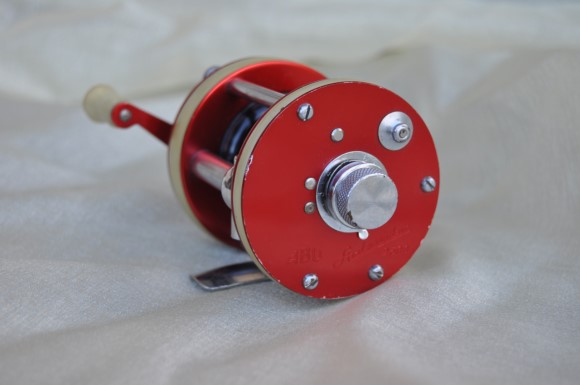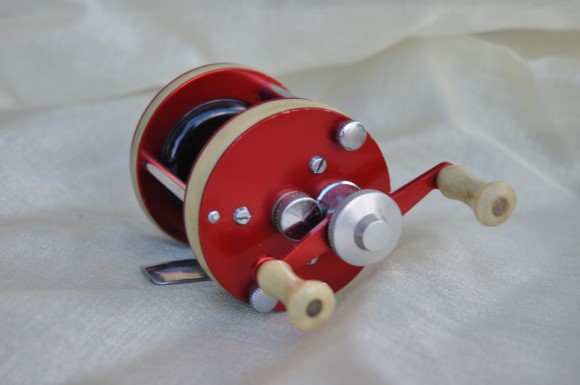 2600
Daniel Skupien advises what i have considered to be uncatalogued, was in fact produced for 1962 ....
More expensively produced, than earlier models, it and the narrow spool 2650 feature the push button release on the handle assembly.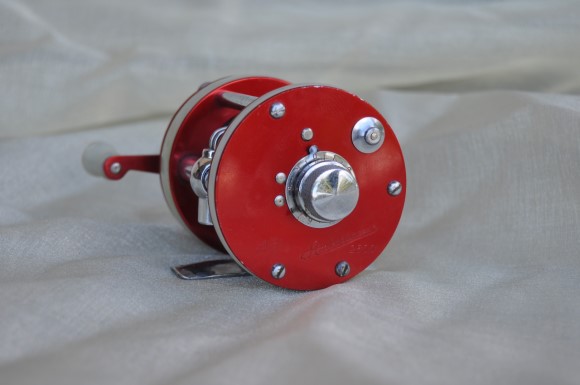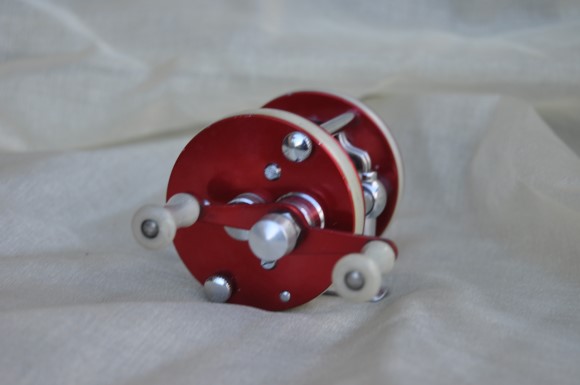 2650
.....and this narrow spool version offered in 1964.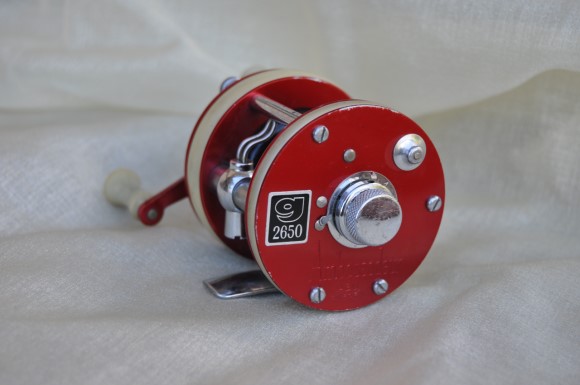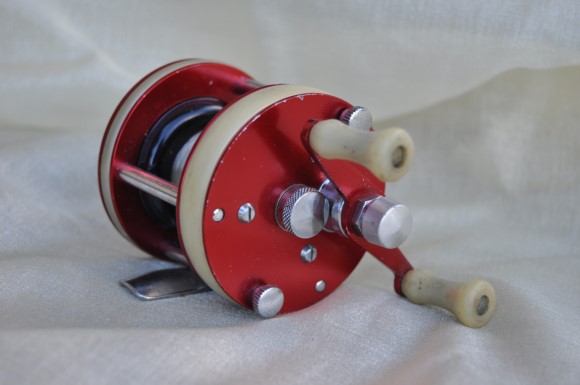 All models were offered in counter-top display boxes with cloth bags, tool and spare parts vial.
Simon Shimomura has observed and tell us that
"The 1750 is also a little mystery. Every year in the Garcia catalog the 1750A is listed as an Ambassadeur 1750. Could it have been that Garcia Corporation did not wish to print ABU's name in their catalog?"
Please be patient and enjoy as they appear and do contribute!
If you have any others not listed above, that are unneeded or doubles in your collection and are available for a reasonable fee, I would be very pleased to hear from you.