Lures/Baits/Artificials
Licenced and/or Sold via ABU Catalogues
(Throughout the 40's up to the 70's)
A.B.Urfabriken started as a small Swedish company in difficult times, but the vision held in the minds of the Borgstrom family over many decades saw it flourish to become an internation force in the sport-fishing world.
Where their expertise did not yet exist, they networked and created harmonious working relationships with other companies who could help expand their product line.
A general discussion on many more licenced or imported products from USA, Germany, Italy, Norway etc is here on my Outsourcing page.
Some images of the time from ABU's catalog show Heddon products but it is doubtful if the action was reciprocol.
if you wish to share any knowledge of other companies which they worked with , other than Garcia, Burke and the Norwegian and Finnish Lure companies, I would greatly appreciate hearing from you here.
I am reliably informed that several companies Norwegian Companies including the Horgard Company, was ABU's source of some products, notably Split cane rods pre catalog and some lures.
Enjoy these photos/scans from Trond in Norway.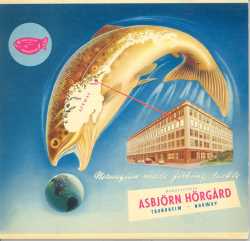 I find it fascinating that ABU actually sold these Norwegian lures in their old paper boxes of the day yet they were never documented in the Napp och Nytt of the year.
More about this collector later when I have the translation into English.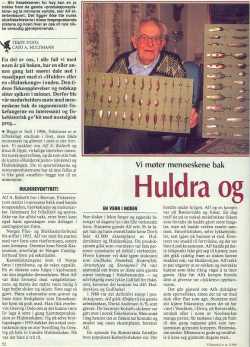 Back to Record ABU lures by Decades
I am attempting here to create (with the help of others), the greatest collection of images and information about Record ABU lures ever collected together and freely available for all to learn from. Obviously image copyright for alternative publishing purposes always remains with the owners.
Please feel your input, help , criticism is very welcome and I look forward to expanding with network of Record ABU lure collectors and appreciators.
Contact me here to assist.
If you have any other lures, that are un-needed or doubles in your collection and are also available for swapping or a reasonable fee, I would be very pleased to hear from you.