Awards
I used to think of the only ABU fishing awards being the Record Fisken Awards, the Dreams Trips and Golden Ambassadeurs offered by A.B.Urfabriken
From ABU Garcia in USA, I received this Award but the jacket upon which the Gold Button was pinned, was stolen.

Only the certificate was saved.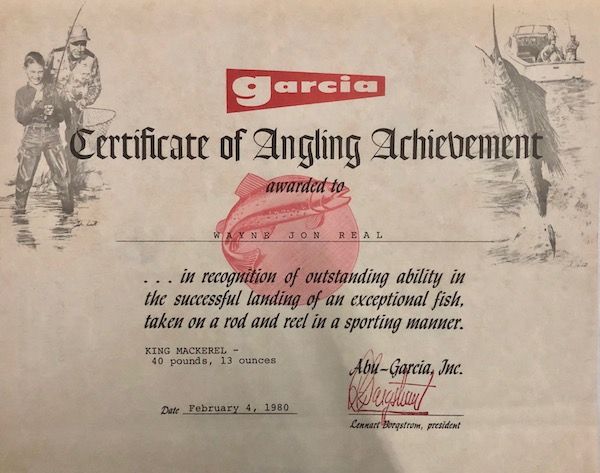 More recently , I have humbly received numerous gongs in terms of Guestbook entries, links to important ABU websites as well as Dr Todd Larsen's kind critique of my website .
Australian Magazine
Fish and Boat NQ August 08 page 45
July 2012
Fishy History
"Alluring ABU Part 1"