ABU Related Books
The books considered essential reading for ABUphiles:
ABU Books of worth are few and far between and it is not difficult or expensive to purchase most, for under a few hundred dollars in total.
Some are specifically ABU orientated, while other Australian Books, magazines etc below but are still considered mandatory reading/reference material. Enjoy what I have linked.
I have linked Australian ABU related magazine articles here

Lennart Borgstrom's New English Book "ABU and Garcia ..What happened?"
Lennart Borgstrom "Snilledrag, lyckokast" Only available in Sweden.. Contact Len's daughter Lena, in Sweden. swingtown@telia.com Price 200 Swedish Kronor + post.

Tying and fishing the
ABU Optic Flies
by Michael Jensen

All round angler, outdoor writer, photographer, cinematographer and author of 25 books on angling. Travels extensively through out Scandinavia each season – camping, canoeing and fishing for anything with fins.

Michael has been an ABU fan since childhood, and has a large interest in angling history.

Michael lives in Denmark with his wife Ulla, and he is the proud father of two boys.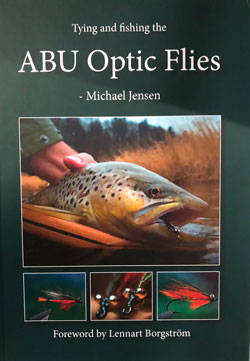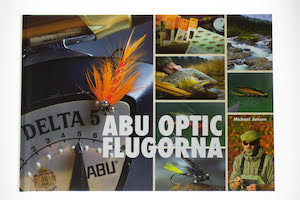 A brilliant re-living of the famous ABU Optic flies created in the 60s . Stunning images and useful text providing history, as well as practical guides to recreating these flies of old , which are still effective fish takers. Michael cites personal experience using particular fly patterns for different species.
Buy this book without thinking, before it sells out.

The book has now been released in Sweden with some new formatting.
It sells through Settern Publishing House in Sweden.



The Legendary Light-Line Fishing Reels: The ABU Ambassadeur 2500C, 1500C & Related Models

by Espen Sjaastad & Karl-Eric Svensson.

A new book from Schiffer Publishing contains history and anecdotes for the Ambassadeur reel collector but also technical details and tips for the devoted angler. Here is more information on Small Ambassadeurs: The Legendary Light-Line Fishing Reels: The ABU Ambassadeur 2500C, 1500C & Related Models by Espen Sjaastad & Karl-Eric Svensson.
The Ambassadeur 2500C, a small casting reel capable of handling fine lines and light baits, was first produced in 1975. This book provides a comprehensive history and taxonomy of this legendary family of fishing reels, which is cherished and admired by anglers, collectors, and tournament casters alike. Find information on variations from 1975 to the present, Ambassadeur De Luxe versions and other special editions, fakes, tournament modifications, and market prices, as well as detailed tables and charts with exhaustive technical information. Since its invention, the 2500C has been followed by 60 further types, all crafted around the same general principles. The current casting world record for 5/8-ounce plugs was set with an original Ambassadeur 2500C, and the reel has acquired such a trusted reputation that many anglers refuse to fish with any other type of reel.
Size: 8 1/2″ x 11″ | 500+ color photos & charts | 256 pp
ISBN13: 9780764348662 | Binding: hard cover
Simon Shimomura "The Ambassadeur and I"

Simon Shimomura "The Ambassadeur and I Final Chapter"
Simon now has new Hardcover Combination of these these twp previous books shown above
as well as "The Mystique of the Ambassadeur . Its Unexplored Stories"

Daniel Skupien "Vintage Fishing Reels of Sweden"

Marco Malavasi, "The Reelstown Guide to ABU Spinning Reels of Sweden"

My review here http://realsreels.com/ReeltownGuidetoABUsppinningreelsbyMarcoMalavasi.htm

Marco also has an update of his first definitive Guide
David Stanley and Keith Harwood, "Tight Lines, The Story of ABU"

Karl Henning, Fiskarens Uppslagsbok, a beautifully illustrated Swedish book with colour plates and hand drawings, largely about the ABU approach to fishing, 600 pages written in 1968 . Do look to find this out of print book if you are passionate about ABU and you won't feel shortchanged if you do not read Swedish. I was so pleased to find this example.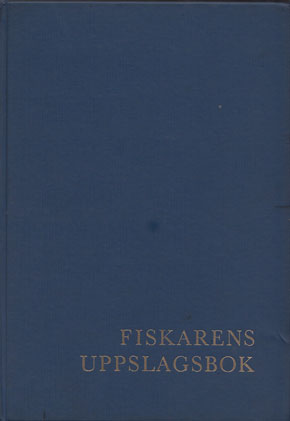 Paul Lorck Eidem, "Fiskarens Kokbok"