Fish and Fishing

Both a Worldwide and Australian ABU Focus including ABU Rekord Fisken Dream Trips around the world!
One exception to the rule is this beautiful tribute to Aussie fishing by Solvol, an Australian detergent company from the 40's as the artwork and biology is unsurpassed! No ABU within!

(Throughout the rest of this page you will find links with numerous references to ABU equipment, be it rods, reels or lures, more often than not specifically named but noticed very subtly within photographs.)
Initially I will break the subject up into these three sections, some of which are cross related....
Related to all things fishing by Aussie fishing royalty. Theses guys are experienced practitioners as well as writers from the last 60 years or so, some of whom wrote their own books or for iconic magazines like The Australian Angler, Angler's Digest and Outdoors and Fishing.
Fishbase..huge online database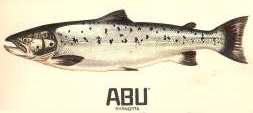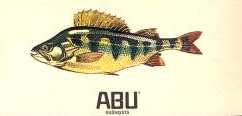 Links to helpful educational sites from around the world as well as ABU Identifish species of course.
Interesting articles on species and environments in danger, from both Australia and around the world to provoke thought and perhaps action.

Pins, Certificates and badges for notable catches awarded by ABU of Sweden.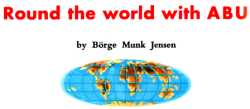 Who would not want to be invited to fish with like -minded fishers at these exotic locations?
Fishing: A Historical perspective

From earliest times to the arrival of the excellence of ABU fishing equipment.
                                                                                                                  

 

Hans van der Pauw

           
  Historian (PhD) .
Specializing in the 20th century , viz.
World War II and the wars.
 Passion for all things Pisctorial! 

My friend Hans van de Pauw from Holland has contributed his excellent research and authorship on numerous articles here covering such topics as Coarse Fishing in Europe , The History of Ultralight Spinning, etc. Enjoy his generous excellence !
Coarse Fishing...a tribute to the impact of Richard Walker's "Still Water Angling" in Holland
How the Dutch went British....aka learning the UK carp angling techniques
If anyone has the interest in (perhaps you are travelling there) and the couple of months spare to read the material from this link, they will be very well rewarded. It is topical, conservation-minded and holds some truly wonderful articles that not only inform, but give one cause for concern for the fisheries of the world. Scope is also beyond Africa, as I have seen Australian and Chilean informati