Review of Benchmark Reels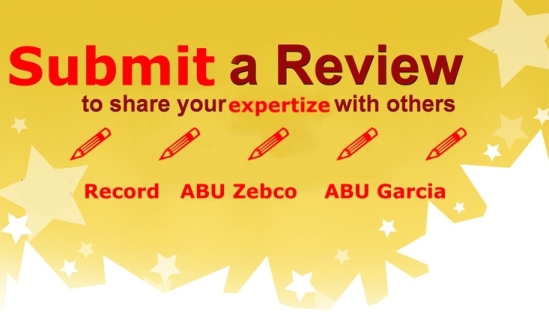 My friend Alan Hawk is the first to be submitting a series of reel reviews here.
Mr Spinning reel Ben Wright shares his favourite ABU Cardinal below too
Mr John Eales has an extensive collection of old Australian Fishing Magazines to share reviews from here.
I am hoping to encourage other similarly skilled users, collectors and these particularly with an engineering appreciation of ABU's product to submit some reviews too.
First to appear will be the noted UK spinning reel writer and engineer Alan Hawk
3 ABU spinners rated in order from fabulous to good and very ordinary
Suveran 4000 by Alan Hawk
Soron/Cardinal 807i by Alan Hawk
Cardinal 57 by Alan Hawk
(note the very different less detailed/ more of a sales pitch review of C 57 review below)
Vintage Cardinal 57 joint review / observations by Coenraad van den Heever PhD

Vintage Abumatic 170 V Abumatic 170i by Coenraad van den Heever PhD

ABU Cardinal "Royal Collection" by Ben Wright
Zebco Cardinal 7 soon by ...
Contributed from Vintage Magazines such as Modern Fishing and Angler's Digest 1970 and Outdoors and Fishing Australia.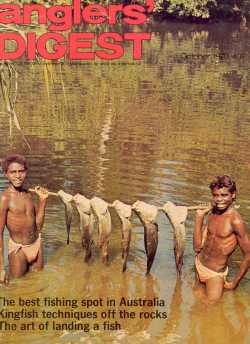 Classic Ambassadeur 5000C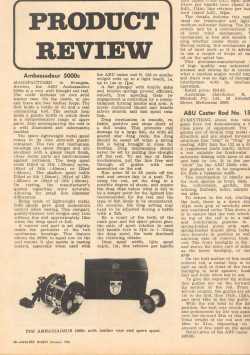 Vic McCristal ABU assorted reels and rods
Vic McCristal and the ABU 505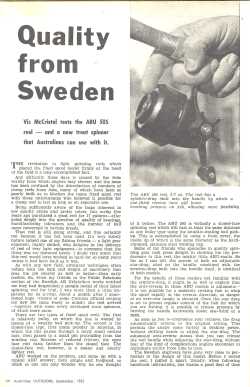 Wal Hardy Ambassadeur 9000 2 speed
Mal Florence Cardinal 57
Ultramag 11
Dick Lewers Modern Fishing 1984
Lure Review Anglers Digest Sept 1964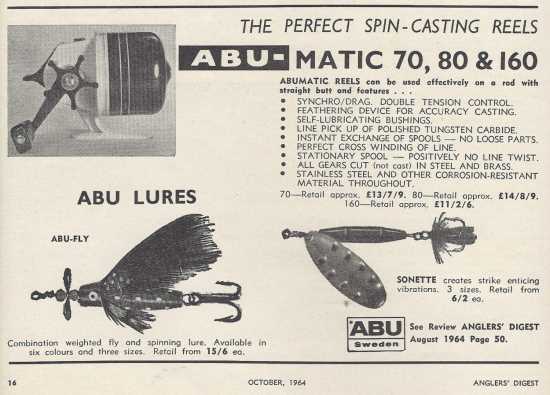 If you are a person that has significantly had an effect on design/development/testing of ABU equipment over the years please contact me

wayne@realsreels.com

if you wish your contribution documented for posterity and the immediate interest of the ABU fans worldwide!