Servicing Overview.
Further ABU Servicing Links
Tim Parratt's Pictorial Service Guides
Jay Parker, Australia's Premier ABU Service agent
Mike Millender's Pro/Black Max Fine Tuning Tips
Dick Lewer's "Maintaining your 6500 C" Modern Fishing Feb 1981
Dick Lewer's Cardinal 55 Maintenence Modern Fishing March 88
Ambassadeur Reel Service Manual Advice
Ambassadeur Reel Service Manual Parts/Reel Matrix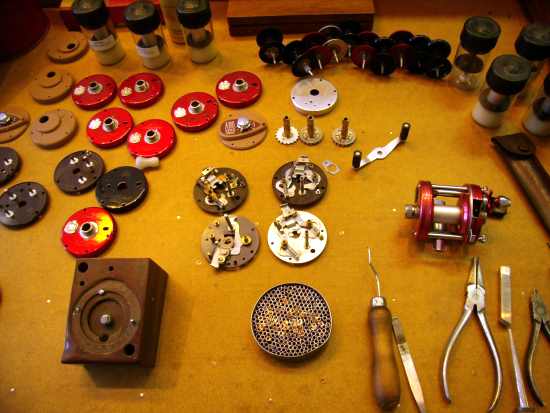 Little seen collection of old ABU factory servicing tools and parts.
Courtesy Jan Sjoblom Svangsta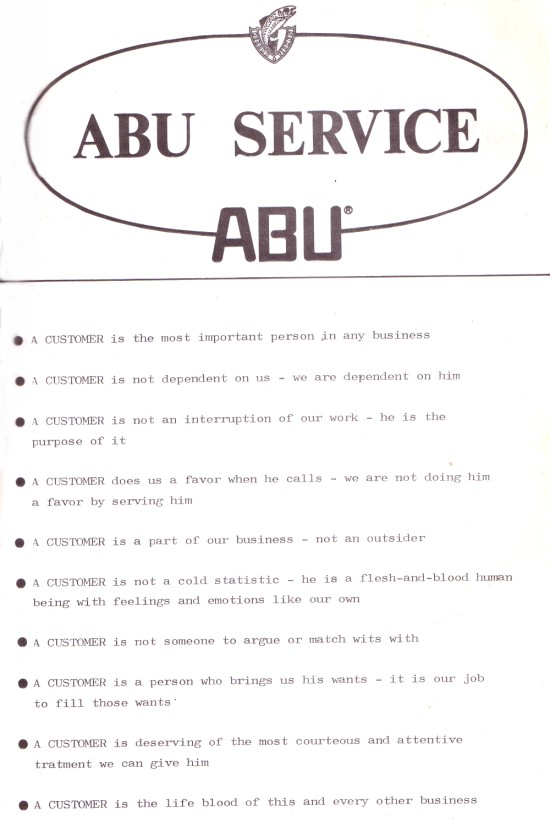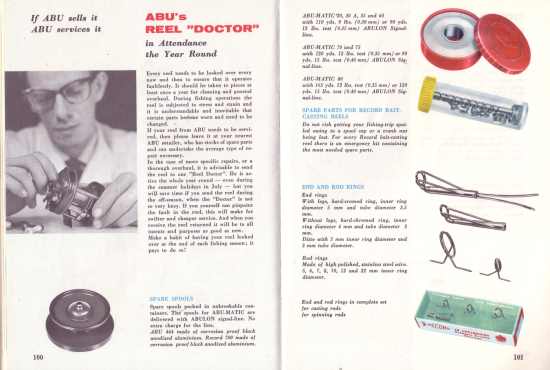 I have been fortunate enough to recently acquire some thousands of genuine vintage parts for Record and ABU reels.
At present they are in a big box but when I have them catalogued, if you are a serious collector, please e-mail Wayne if needing a particular part number and I will check if it is available. I thank Rikk G from Sweden for his assistance in acquiring these difficult to acquire parts.