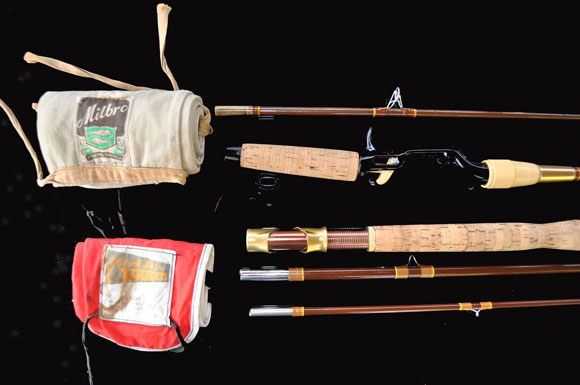 Close up of but / grip sections
Notice the exact Speedlock grip used in the ABU range of Swedish made rods.
This did not happen for the USA made Garcia Conolon rods.
I will feature the Garcia grips utilizing the ring grip when they arrive from USA.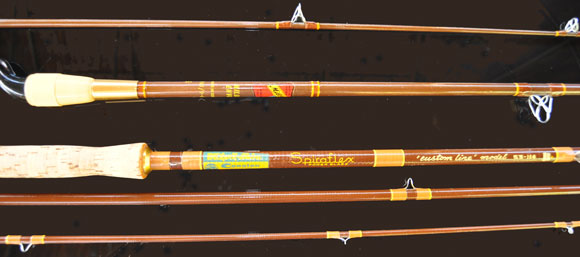 Mid sections, close up
High quality cork fly rod grips and beautifully spun aluminium collet on baitcaster.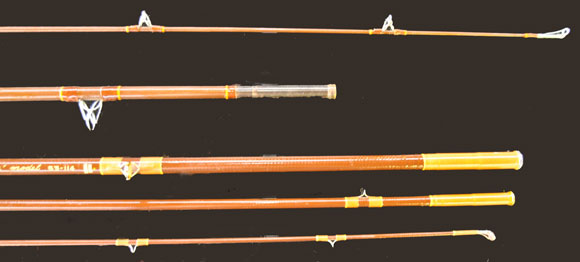 Tips and joins up close
IQuality agate tip runner and underbinding on the Milbro baitsacter and nice backbinding on the Kilwell flyrod.
I would like to add an ABU or Garcia baitcaster , spinning or flyrod of this 19. 60's era from USA production line, to my collection for comparison purposes. All will be built on the uSA made Conolon fibreglass of the day. If I can't acquire one, then detailed images would be appreciated to show here.