The longest running international fishing competition surely must be when ABU requested fishermen world wide, in the 50's, to submit their captures for recognition.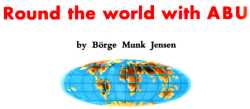 Simple rules saw fishers trying to earn Gold Silver Bronze awards (Certificates and lapel pins) and entry into this competition.
The certificates are hard to find, but the 2 editions of the badges do appear on auction sites and both are highly sought after for display on jackets or in a frame.
These are my 2 Gold and Silver Awards.


Originals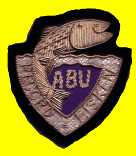 I believe the issuing of these Record Fisken started in the 60's (exact date to be determined)
I won the Gold and Silver versions in 1979 , so if any one has an image or actual badge to add here, I would be very greatful.
This is a sample of much newer cotton thread badges.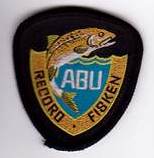 The second edition with same award rules etc began in the mid 80's
Enjoy my favourite older ABU Gold/Silver with Laurels patches here which sadly I never earned , merely bought at great expense.

These represent the pinacle of ABU Awards with no expense spared using Gold and Silver wire thread.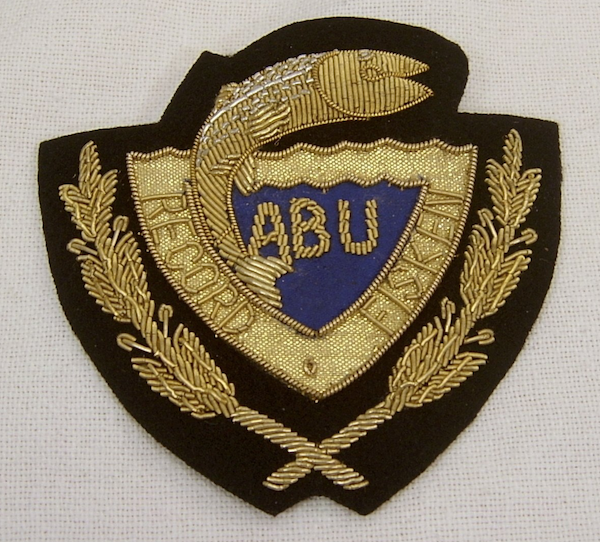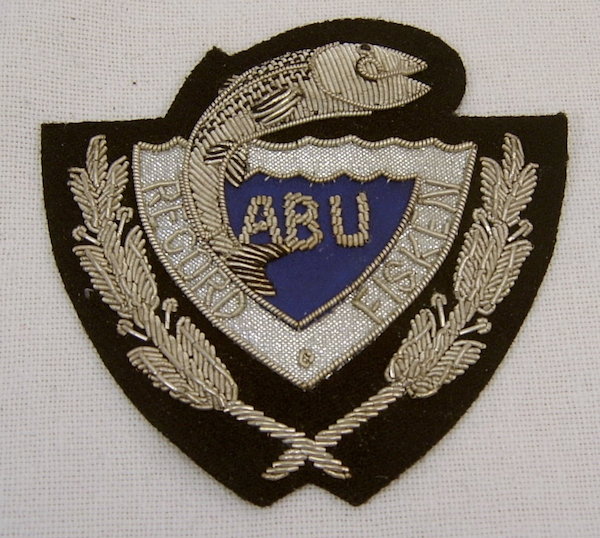 Many awards were made throughout numerous countries where fish captured had to reach minimum sizes to attain each award.

If a fish was of a metitorious size, one might win a Golden Ambassadeur and get the nod to join a very select group of anglers from around the world to fish a location that would for most of us be the place of dreams only. I am unsure how long these rules remained the same, but I was only ever fortunate enough to win a local Gold and Silver word personally, without going on to be selected for a Dream Trip.
These trips ranged from the more normal European locations of Sweden, Norway and Ireland through to the more exotic and frozen wastes of Greenland and Iceland as well as the steamy tropical waters of Africa. I have no present knowledge of whether the trips extended to the Australia, Asia or South America. I would appreciate hearing from you if you have knowledge of these matters. Below I will soon link the ABU Tight Lines Catalog pages documenting these wonderful Dream Trips.
Soon you will be able to Click on the image-map (Courtesy of and with permission from Clustrmaps) above to read about these fabulous world fishing trips.
More to follow, when all the scanning of image-filled pages from Tight Lines Catalogs is complete! Please return to read and wonder how wonderful these trips would have been. Still looking for Tight Lines 5 and 60. Would love to buy a copy of each.
Personal Dream Trip to Lord Howe Island