My Friend's Collections
Here you will see samples of collections of most unusual/rare Record/ABU equipment from the 40's through to current time.
Long term ABU mate Uffe Edefuhr discusses some rare Record and ABU reels with our mate Woffe Birckbach over an ale.
While Woffe still has his collection, Uffe has relinquished his and now is the person who has helped me acquire mine over the last decade.

Together they have a wealth of ABU experience and knowledge!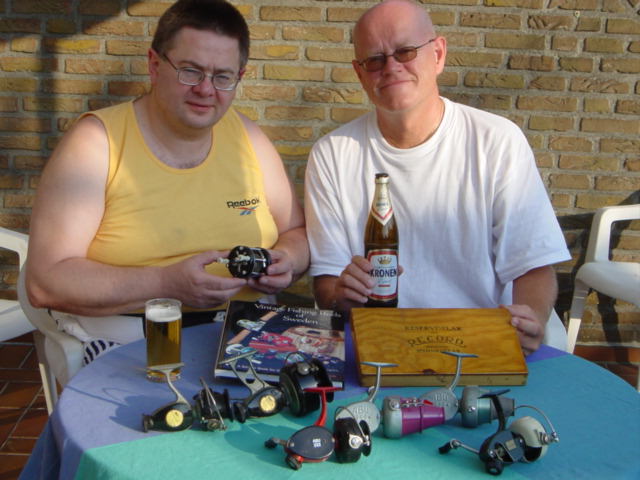 Masatoshi Nakamura, Japanese Collector of old ABU reels.
Tom Taiton, ABU collector and fisho!
Petri Muuttoranta, Lure maker extraordinare from Finland, also with common ABU interests
Casten Faber Collector and Dealer from Denmark
Tonny and Tina Svendsen Z coloured ABU lures from Sweden
Gary Oswald from South Australia will share here soon.
Kent Sundstom from far north of Sweden with a large ABU Collection, shares his ABU here.
Les Kilby from Central Coast NSW , another sick ABU collector will feature here soon. He is willing to share his collection and special Japanese tuned Ambassadeurs with us!
John Heil hails from Winsconsin USA and has a fantastic Penn Collection that deserves to be shown as he has tirelessly helped me with my Collection.
I think the most unusual rod/reel combo from ABU that I have ever seen is this Tournament Caster, details of which are provided by friend John Knight in UK.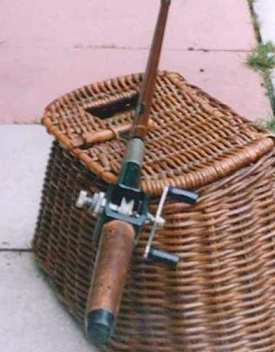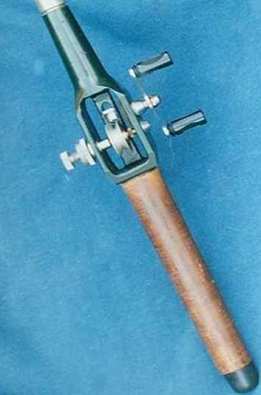 For me below was the Ultimate Group Collection of rare mint ABU Admiral 4/0, 6/0, 7and a half /0 IGFA reels . I think a 9/0 would complement this trio nicely. It is not supposed to exist but I believe on does. More details of my Garcia Admiral 7.5/0 are here and are still my most valued reels.
This image was sent by my collector friend Dirk from Germany. I never thought I would have all 3 also in my collection.
If anyone is interested in a Everol big rd 6/0 , I have one in double to trade for an appropriately rare item.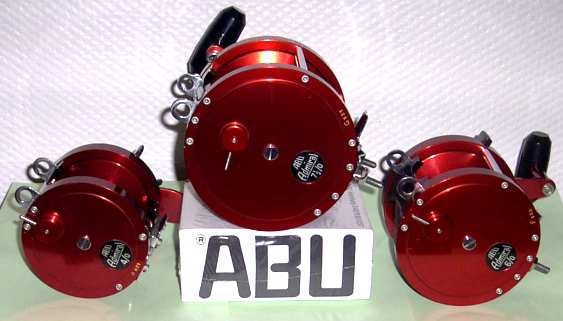 There seems to be an element of secrecy regarding some reels, perhaps for security reason or maybe other reasons. I have decided to replace the image that was previously removed fortunately for simple poorer fans of whom would have no hope of ever owning one. There is overwhelming evidence to suggest that Dirk is the current owned and does have the right to submit this image for sharing. My reel above is also linked for all to enjoy.
Dirk collects all items from ABU and badge engineered Pebeco. If there is someone who wishes to write to him, please use this e-mail adress: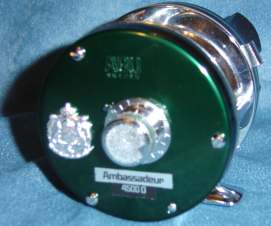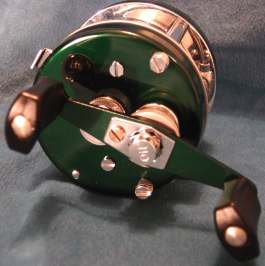 Prototype for "D" series Ambassadeurs! "From The Collection Of Lonnie Mills, USA"
Thanks so much Carmilla and Kjell
Extensive, but less well displayed, more used for for fishing reels here.
If you are a person that has significantly had an effect on design/development/testing of ABU equipment over the years please contact me

wayne@realsreels.com

if you wish your contribution documented for posterity and the immediate interest of the ABU fans worldwide!