My Friend's Collections
Carsten Faber
My name is Carsten Faber, and I'm an avid reel and tackle collector. Like many others my interest started years ago when my first Record reel, was given to me by my farther Tonny Robin Hansen, so unknowingly his has been the reason why I started collecting. The reel was given to me when I was a child, but I've always been fond of old stuff, so it wasn't long before I could ad a Record 1300 to my "collection".
Since 1985 I've been selling fishing tackles. And now in 2010 I'm the manager of a Tackle shop in Ellsinore, Denmark, whitch is located in the northern part of Zeeland, very close to Sweden.
Through my 25+ years of tackle dealing I've seen a lot of old/vintage reels and tackles, but from the start it was the Record/ABU collectibles ( and Danish brands ) I found most interesting.
Off course fishing is another hobby of mine, and for the last 6 years I've also guided sea fishermen on Lofoten in Norway.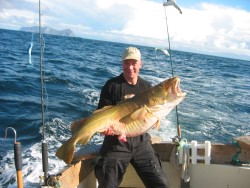 Through the collecting I've seen a lot of rare items, and one of them I had the chance to buy. It's an Ambassadeur 5600C, with an electronic bite indicator. No one a ABU (in Sweden nor Denmark) knows anything about such a reel, so it must be the result of a very skilled private craftsman.

It works through a magnetic connection. There are two holes drilled in the cog wheel, where two small metal plates are inserted. These two reacts with a magnet in the bite indicator to close the circuit (when the spool is turned). Just to complete the indicator, there are also a little red light turned on, when the sound goes.

Off course it's not a real ABU product, but nevertheless still an interesting piece.

Another interesting item is an old Record coffee mug, which was given to me by an old ABU employee, it's used but still a very appreciated item in my collection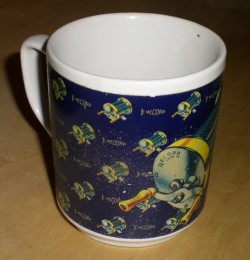 I wish you all good luck, tight lines and happy collecting around the world, and if you think I in anyway may be able to help you, feel free to email me.

Other treasures from Casten's collection which he has kindly shared here are some vintage fishing catalogs.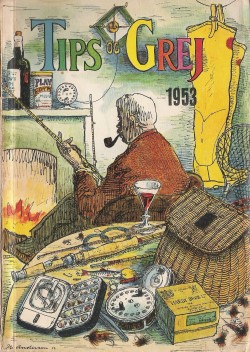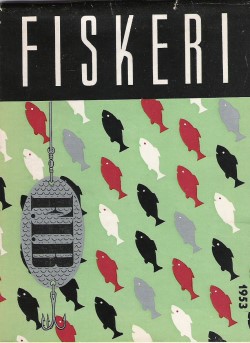 Best regards
Carsten (or cast ém)
dr.faber@tdcadsl.dk
If you are a person that has significantly had an effect on design/development/testing of ABU equipment over the years please contact me

wayne@realsreels.com

if you wish your contribution documented for posterity and the immediate interest of the ABU fans worldwide!