Record/ABU Reel Models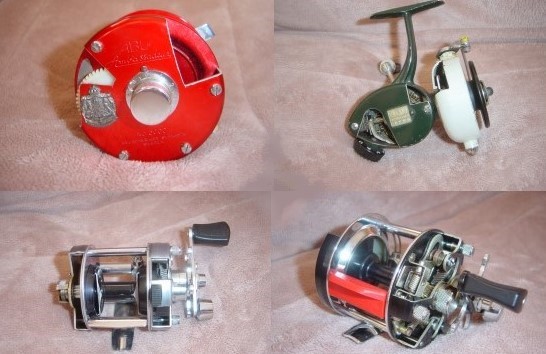 Salesman Sample REELS
These images were kindly supplied by my friend Wolfgang in Germany.
Woffe says ......
" These are the reels i have . The 5000 is not the only one i have seen . The other one is owned by a friend of mine and this reel too has been cut in exactly the same way ! I have no doubt that it has been made by one man ( in Sweden at the ABU-factory ) ! So i am sure that these are originals ! "
He has a very extensive ABU collection, especially spinning reels and some fine cutaway/Salesman examples shown here.
It is known that ABU made cutaways in very limited numbers for the Ambassadeur, Abumatic, 500 series and Spinning reels.
I have never seen a cutaway Record Casting, Fly, Pimpel, Mooching or IGFA reel.
If anyone has others to share here or perhaps one to sell please contact me here.
Model name Ambassadeur 5000 , 4 Screw model
Maker/designer A. Murvall , father of the original Ambassadeur design used for so long...
Production dates mid 50's onwards , thru the 70's
Features created to display standard internal features
Catalog Salesman examples were never sold or cataloged.
Images
Ambassadeur 5000
Ambassadeur 2500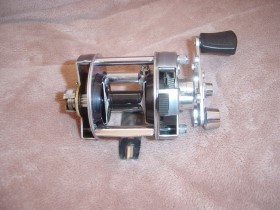 Ambassadeur 5600 Thumbar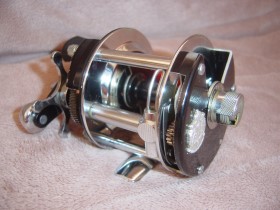 ABU Spinning 444 A
Back to other ABU Record Reel models
Please be patient and enjoy as they appear and do contribute!
If you have any others not listed above, that are unneeded or doubles in your collection and are available for a reasonable fee, I would be very pleased to hear from you.