ABU Fakes
The first fake ABU reel I have acquired, knowing full well it was not a legitimately factory assembed reel, is this beautiful 'old' Ambassadeur 5000 C Deluxe which was 'made-up' outside the factory. I bought it with the express purpose of being a beautiful looking reel, but one which I could risk to actual fishing as it cost $300 and not $1800 like my original. Sadly it is a disappointment as the creator of the reel turned out to be someone who did not do things quite right. The reel looks nice but does not operate as it should. The lever to engage/disengage does not work and the spool itself, whilst rotating, does not remove from the right hand sideplate when disassembled. It must have been forced together. So a very nice looking set of assembled parts but far from a 'fishing' reel to actually use. I am endeavouring to have the purchase adjudicated shortly. Disappointing ....Very hard to discern from way over here in Australia to far flung Texas USA. Still one would have hoped the seller would know that the engagement lever did not hold in when fishing was to be its express purpose. I guess Paypal will sort this out. Watch for more details as to how this pans out!
The seller understood my point of view and has agreed to refund the total monies via Paypal, so return postage is my only cost with this mistaken purchase.
Simon Shimomura outlines in great detail and with excellent comparison images, all the various components that some devious manufacturers have gone to the trouble of creating thus allowing others to either
1. Fix a reel by changing out a few parts, and to allow it to be fishable where otherwise due to lack of spares it would languish on a shelf. Great idea and legitimate process if for personal use or with full knowledge helping someone again use a sentimental reel.
2. To purposefully totally modify a reel to make it better than it was originally where this is usually intend to fish or tournament cast.
or worst case senario...
3. Purposefully modify a reel (especially rare models) so it is a mix of original and new or even fake parts without telling a prospective buyer of the possible deception.
These parts can range from whole cages, to sideplates (re-annodizing) , bearings, end-caps, spools, handles, star wheels, as well as internals etc
I just had to have this fake 5000 C Deluxe and because it was sold as unused and mint, I assumed it would work. WRONG!
When buying such reels, the absence of any backup materials like manuals, pins, tools and teak case shuld ring a bell for any buyer as a mint condition reel would normally have all the accessories with it.
Anyway enjoy this lovely Ambassadeur 5000 C Deluxe which was bought recently and intended to be carefully fished on special occasions but now won't be able to be used!
I guess it will go back to the seller who unknowingly passed it on.
Can you spot the external differences, start with the frame which has no numbering? Obviously the internal differences won't be discerned from these shots.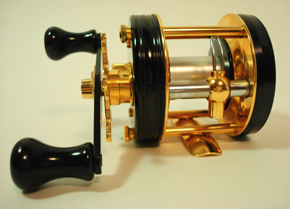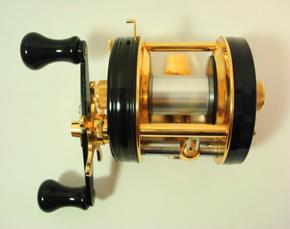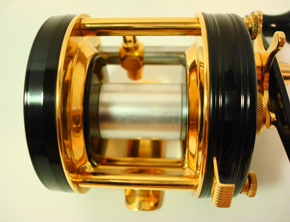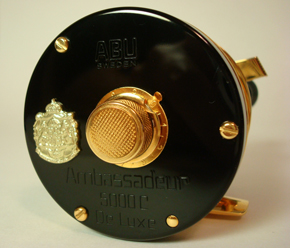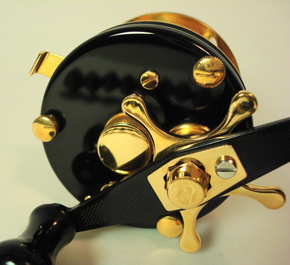 Yet another faked reel, this time also a 5000 C Deluxe
Easier to discern wrong parts !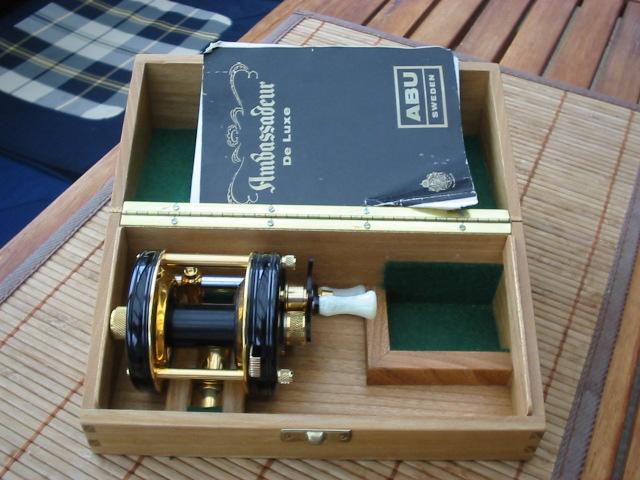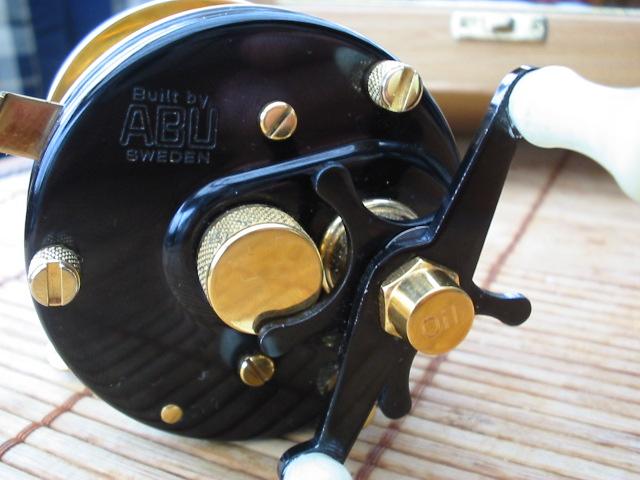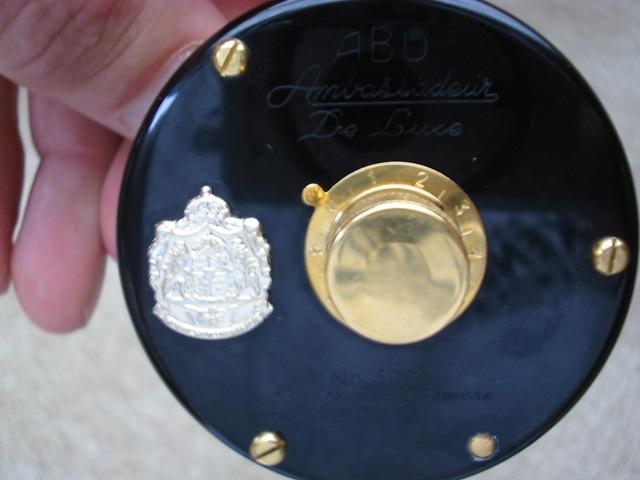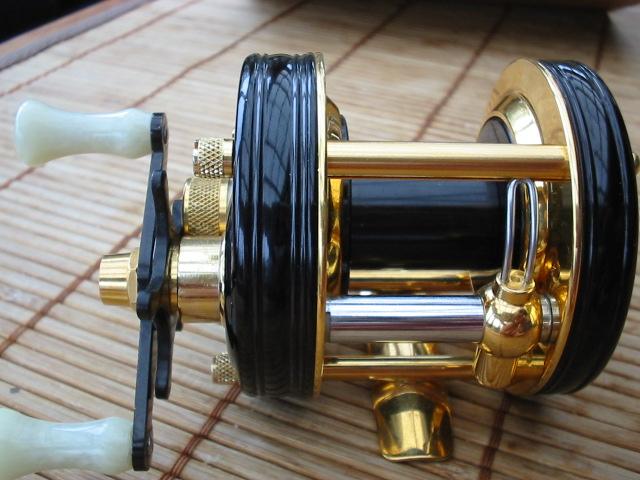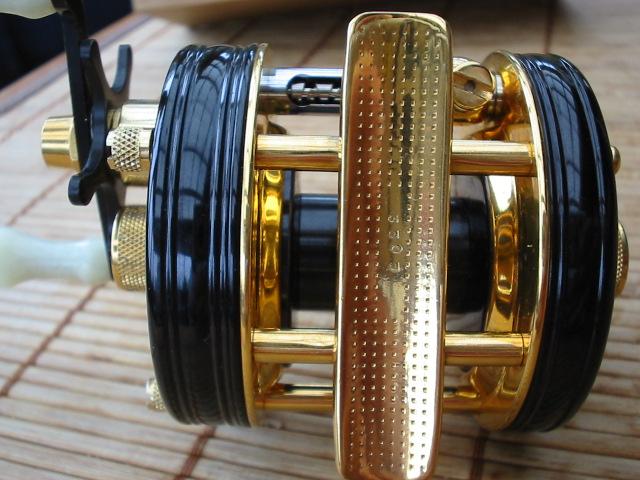 Simon Shimomura's book also has a number of other reel examples to learn from as well as salient advice. For the collectors of ABU Ambassadeur reels it is a must own book.
If you are a person that has significantly had an effect on design/development/testing/ or modifying of ABU equipment over the years please contact me

wayne@realsreels.com

if you wish your contribution documented for posterity and the immediate interest of the ABU fans worldwide!