In each official yearly ABU catalog, items which were from the previous year were highlighted with these images , basically meaning new in Swedish.
I will attempt to show here as many as I can locate. I believe attitudes changed when the original family dynasty management ceased to be in control.
Publicly listed companies have different priorities and in many cases attitudes and goals change from one of excellence at all costs to one of obtaining best financial results for the investors.
Special one off undated catalogs were produced from 1940
1960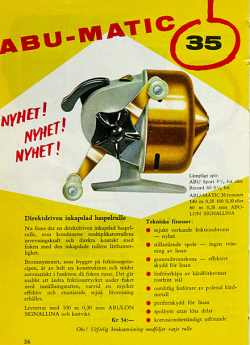 1961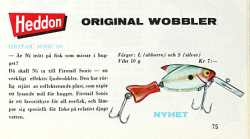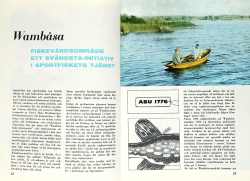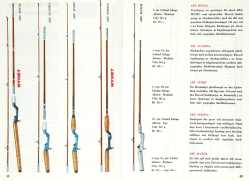 1962
1963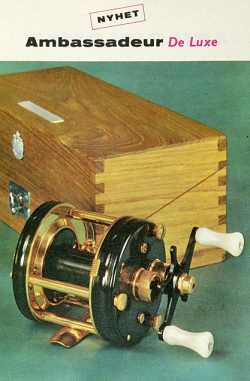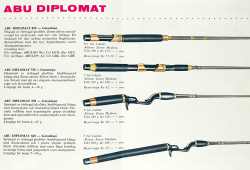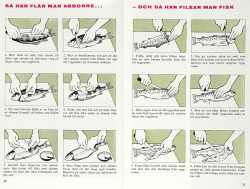 1964
1965
1966

1967
1968
1969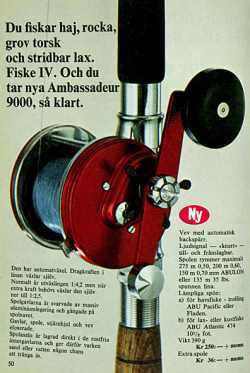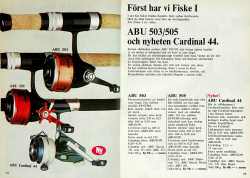 If you are a person that has significantly had an effect on design/development/testing of ABU equipment over the years please contact me

wayne@realsreels.com

if you wish your contribution documented for posterity and the immediate interest of the ABU fans worldwide!