Record Reel Models

A large number of my favourite Reels can be found here

Record casting REELS
I have over 30 different Record casting reel models in my collection, but my favourite is the early Record 2000 "Amber" model complete with blue velvet lined wood blue box and all accessories. It is also very special to me, due to the circumstances surrounding how I acquired it. Other very special models are the purple Record 1560 along with the Record 300 Pimple/Ice-fishing reel. They will be added in time.
Model name Record 2000 1st model
Maker/designer Gote Borgstrom
Production dates 1942 / 1944
Features First 10 year warranty for A.B.Urfabriken
Images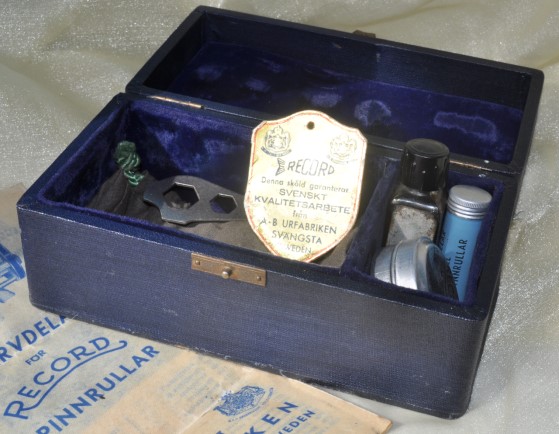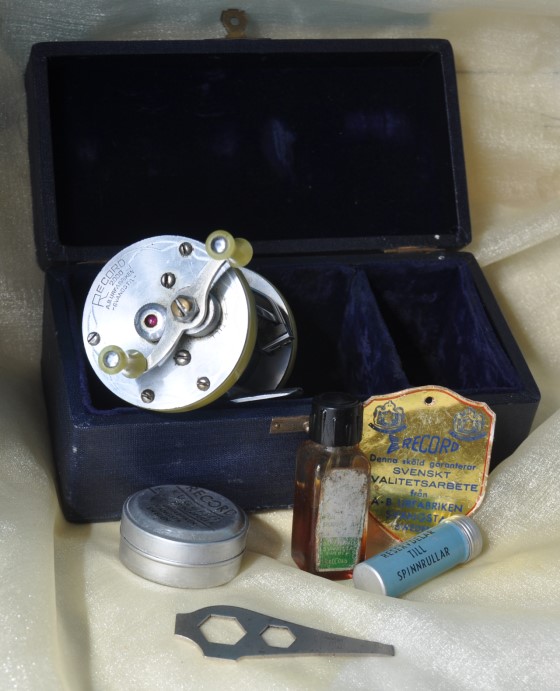 Catalog and Book References
Record Fiske 1944 Sweden, 1st version Record 2000 having Amber spacers, matching handles, with red jewelled end caps to the engraved sideplates.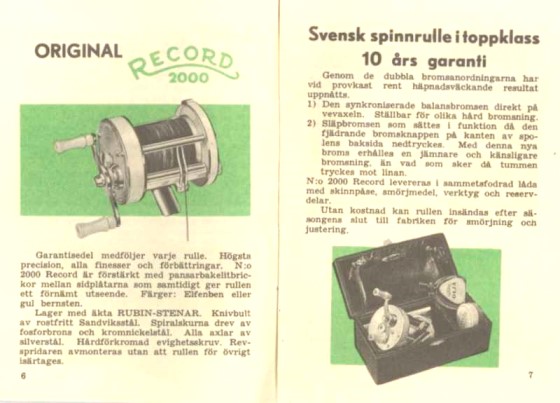 Napp och Nytt issued 1948 and as a consequence this featured the 4th version of the Record 2000 , which had the bronze end cap bearings and black handles.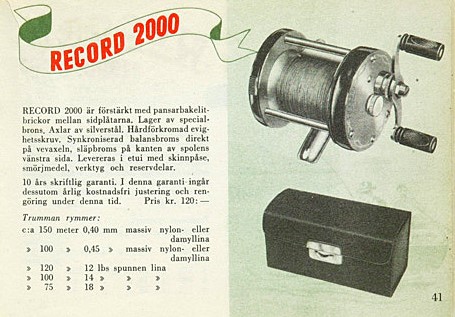 Daniel Skupien's pages 35, 36, 37 from Vintage Fishing Reels of Sweden
If you do not own this book, seek it out, buy and learn!
Please be patient and enjoy as they appear and do contribute!
If you have any others not listed above, that are unneeded or doubles in your collection and are available for a reasonable fee, I would be very pleased to hear from you.