Tight Lines
1964
This catalog, as usual, was issued to the English speaking world of ABU fans and even Australians like me, received it and were able to read it with great joy.
No comment from Len this time but my personal observations are as follows.
The covers depict young fishers as does an article within by Bengt Oste who tells us of his son learning to fish...with ABU naturally
Modern tackle developed from very basic experiments like this basic spinning reel designed by Gote Borgstom before he even dreamed of Records and Ambassadeurs.
ABU's fishing contest "Record Fisken" is promoted and many pages of satisfied ABU fishers worldwide, and their quarry are displayed.
Ireland's fishing potential is shown, likewise Finland's fishing President and the many Scandinavian fish species in colour.
We are treated to several fine articles by both ABU's master caster Dan Aslund who simplifies the casting of the Ambassadeur 5000 and the legendary Eric Swan who explains the value of Game Fishing in quality waters.
Skills of skinning/filleting as well as balancing tackle and knowing suitable knots are shared.
The first pull - out page to display the state of the art Ambassadeur De Luxe along side the 4 magnificent Diplomat series rods which would take another 10 years before I acquired them.
The last 60 pages of the catalog share both new and older items from ABU's product line.
Enjoy thumbing these virtual pages shared here.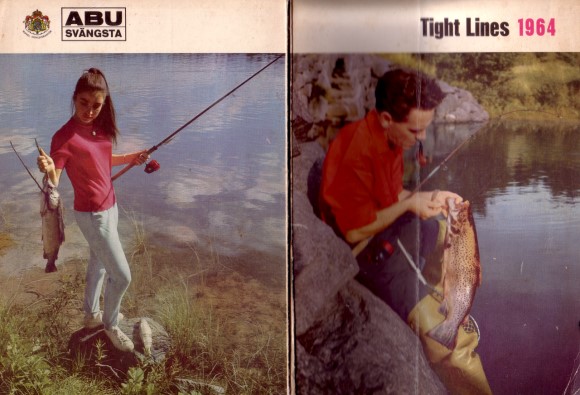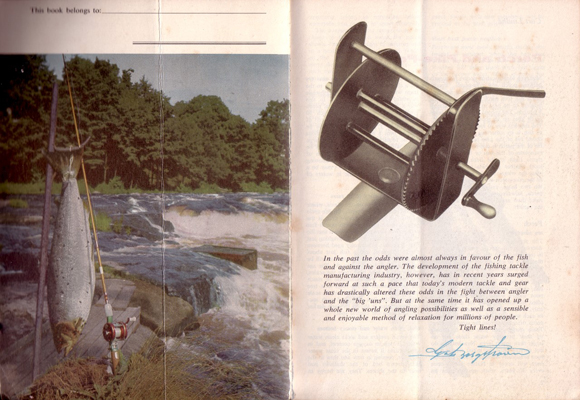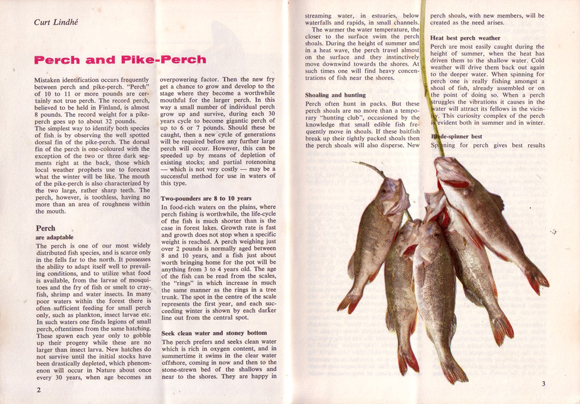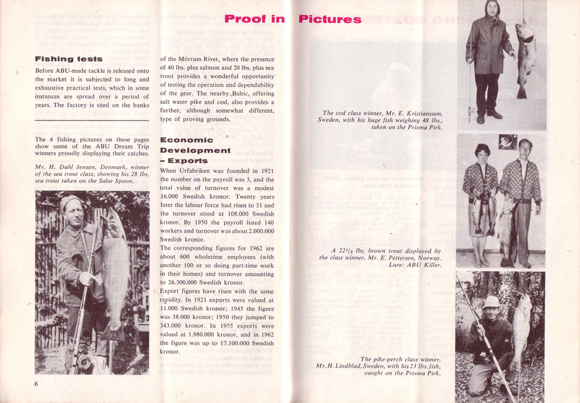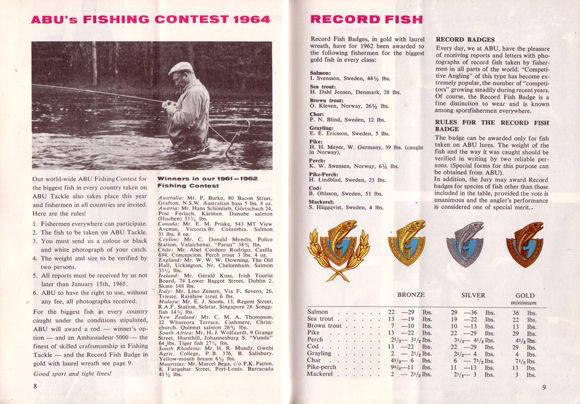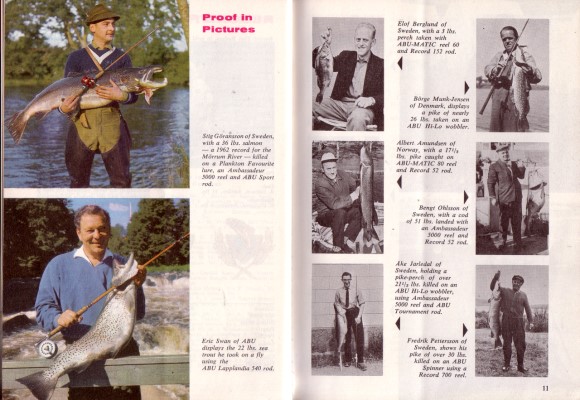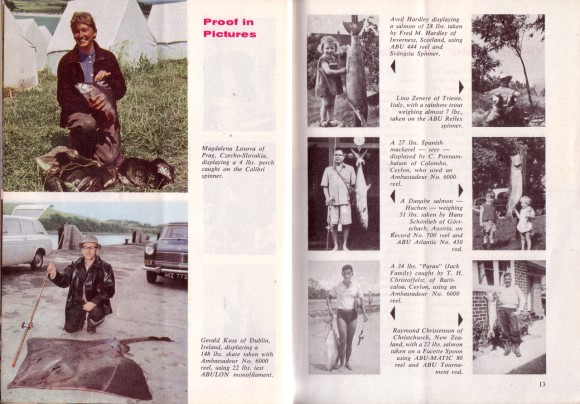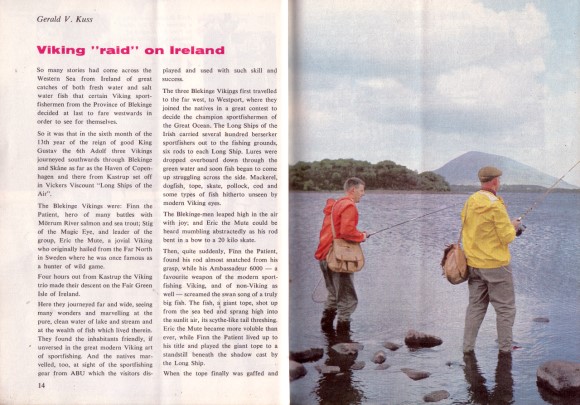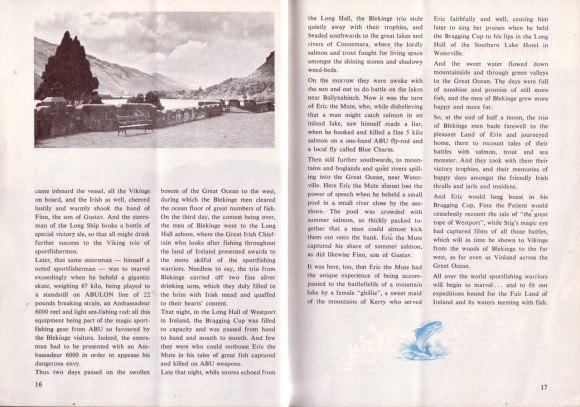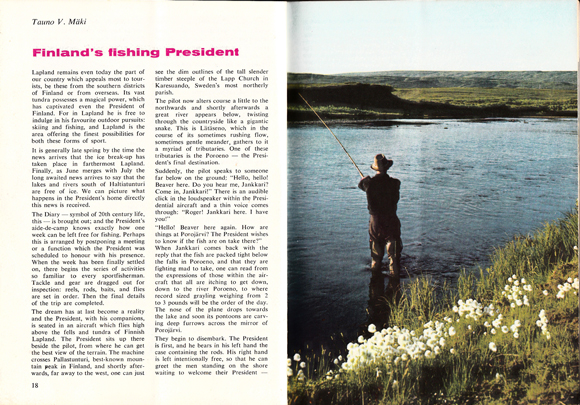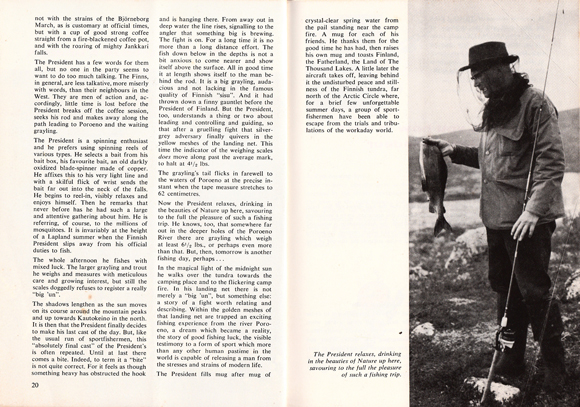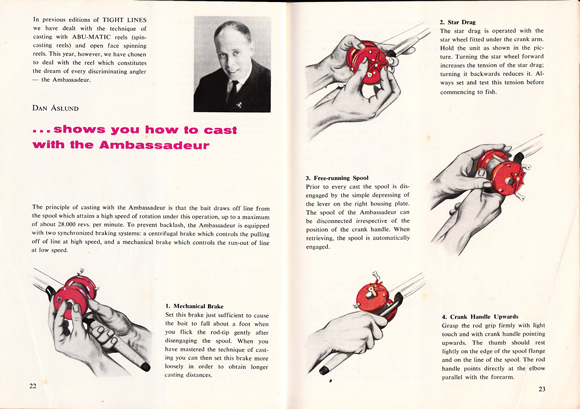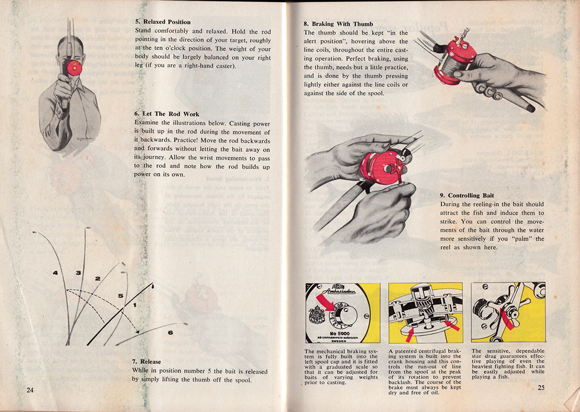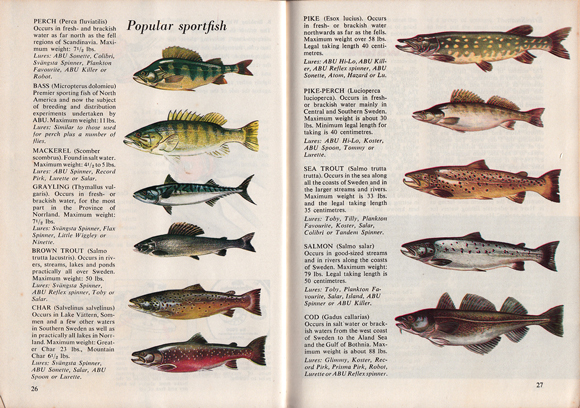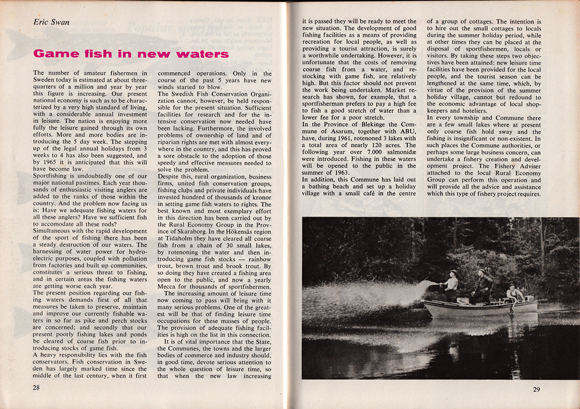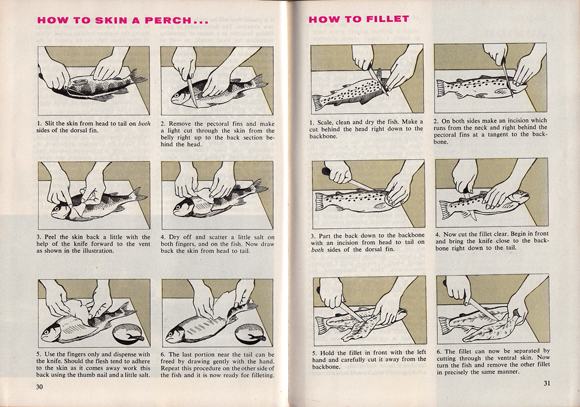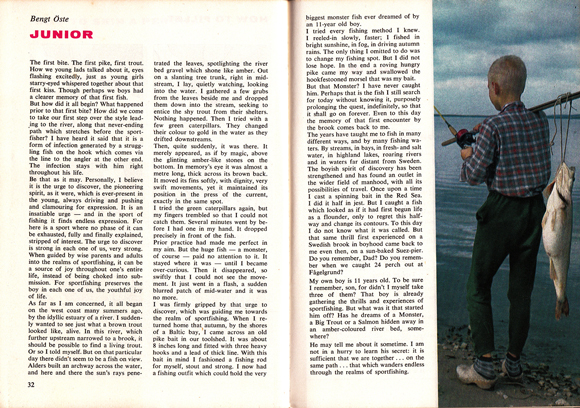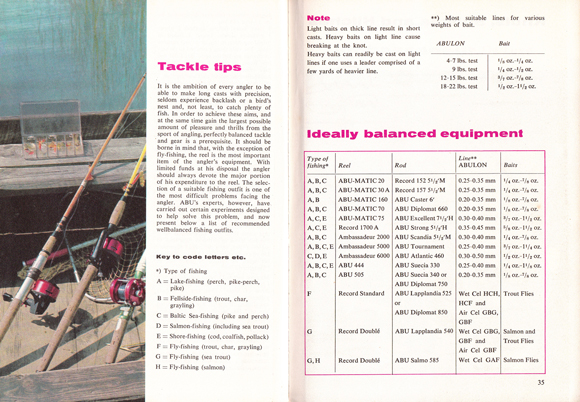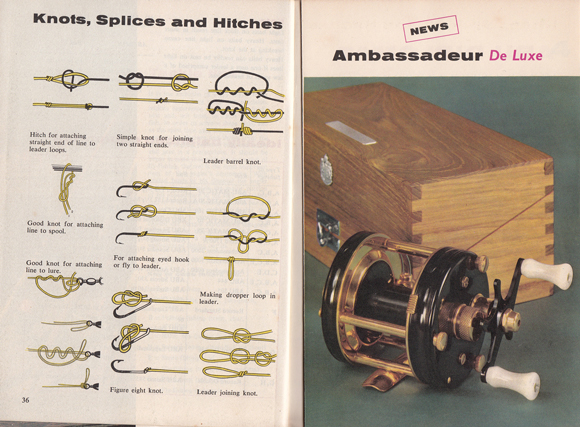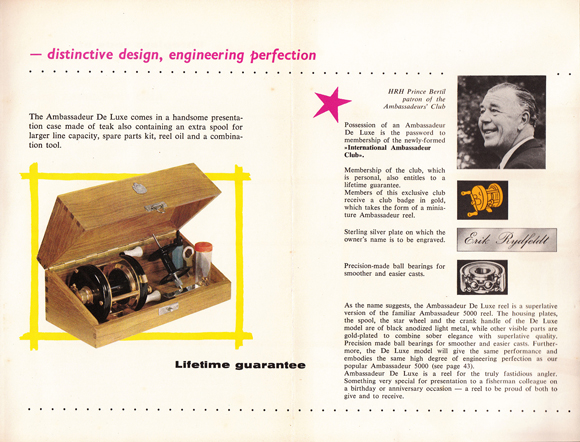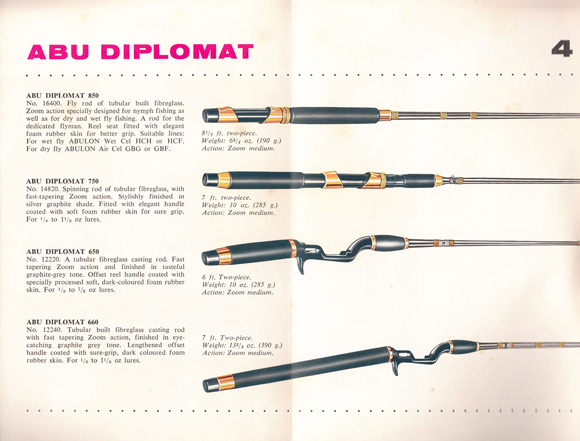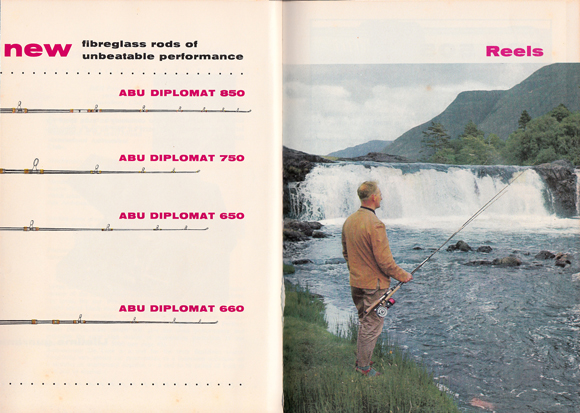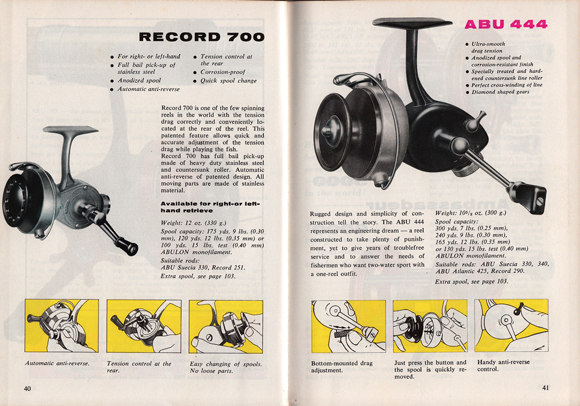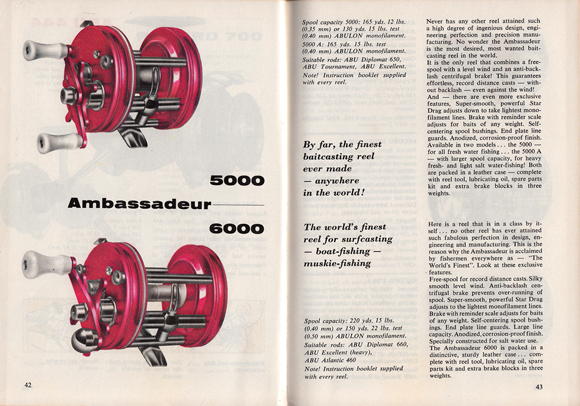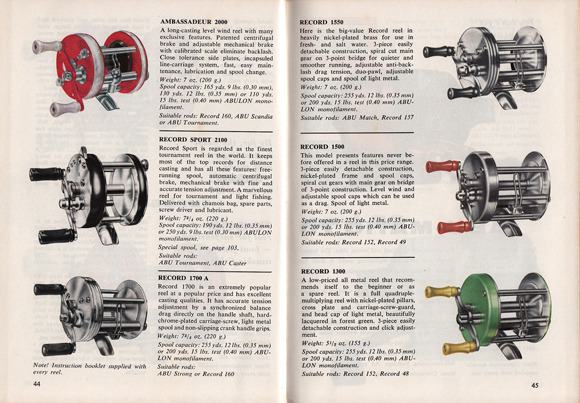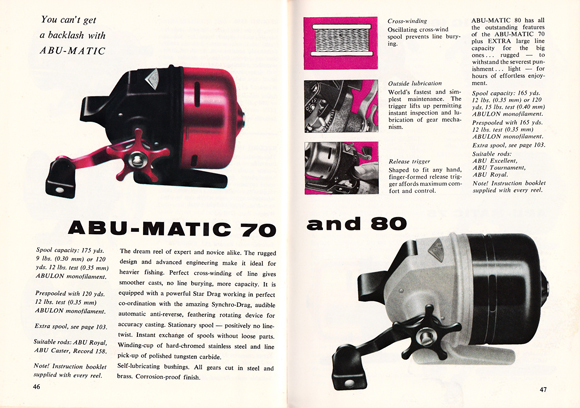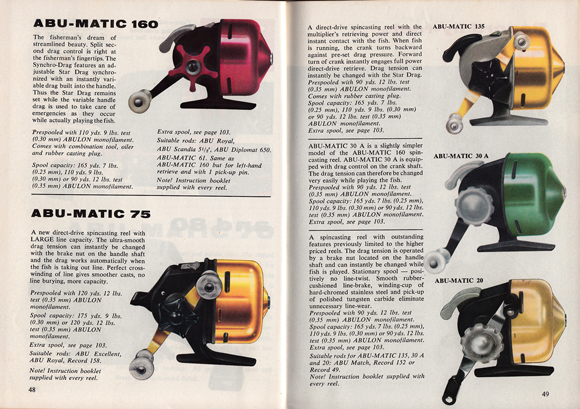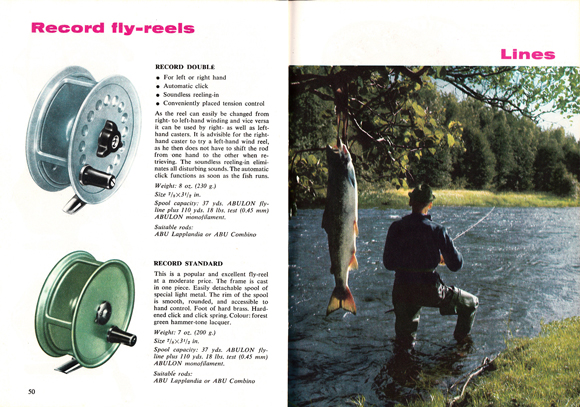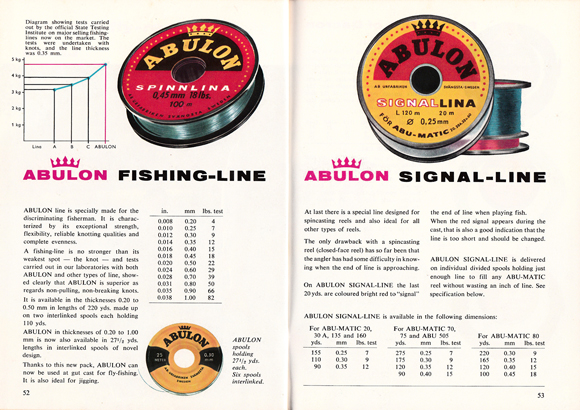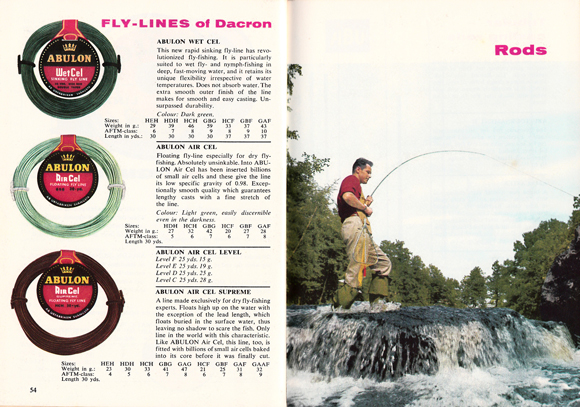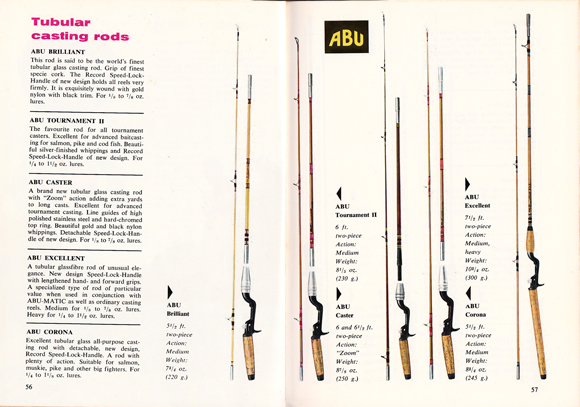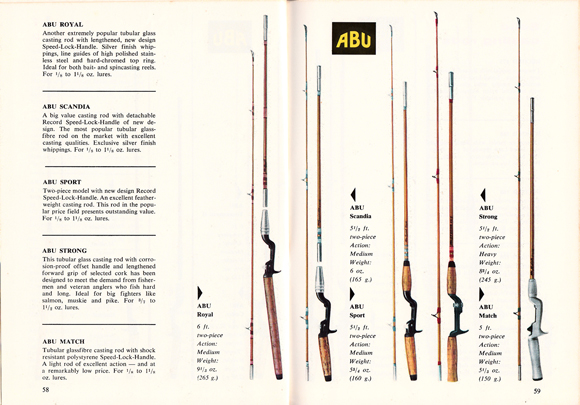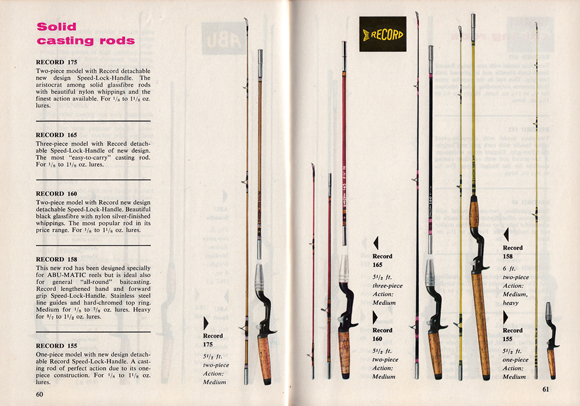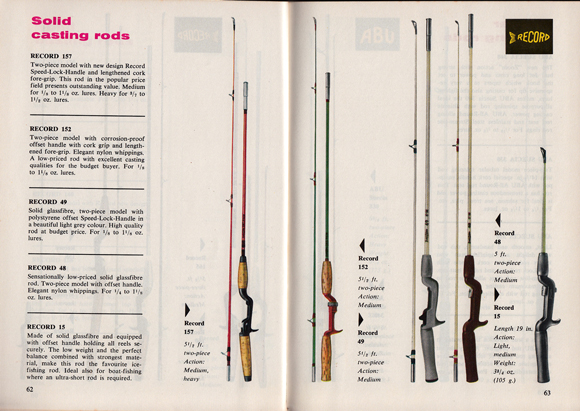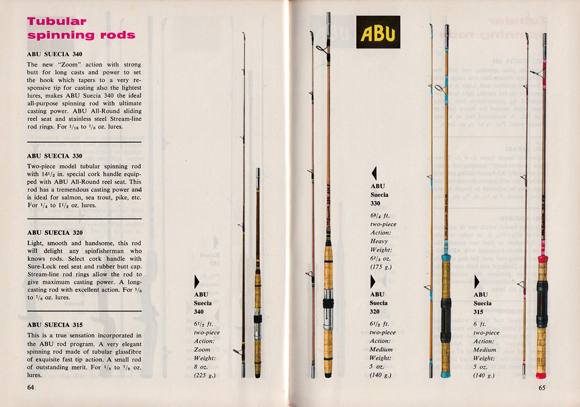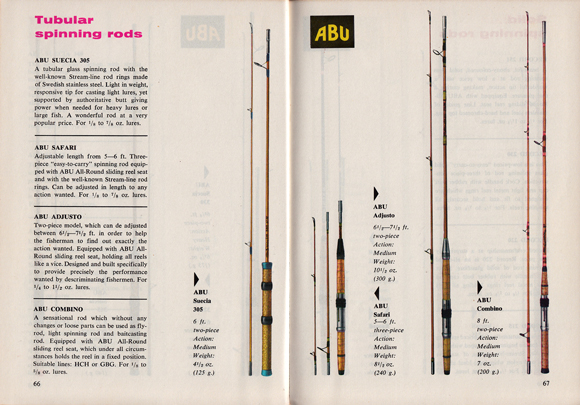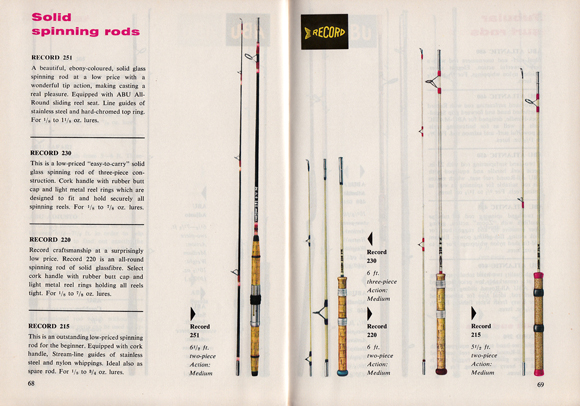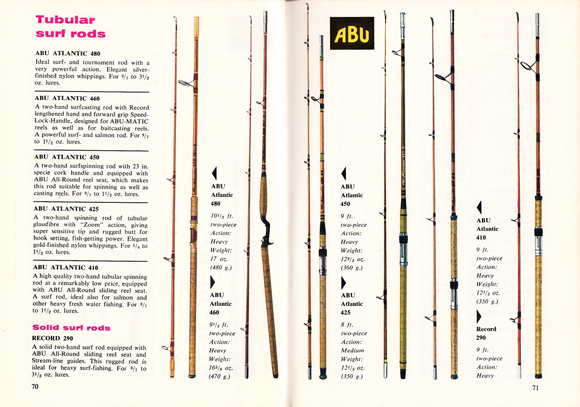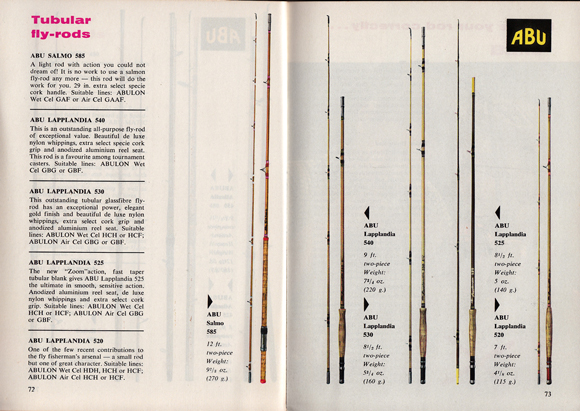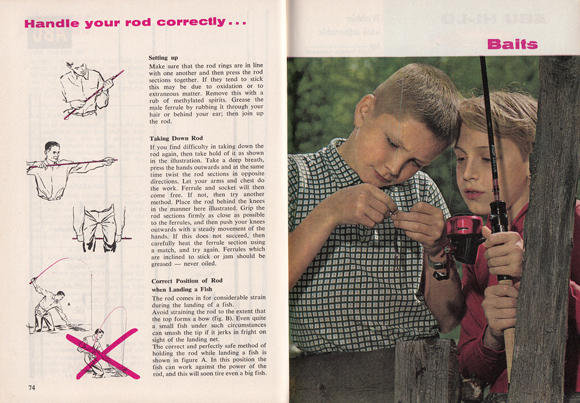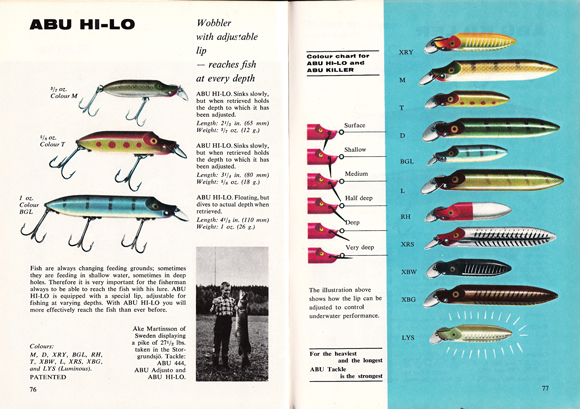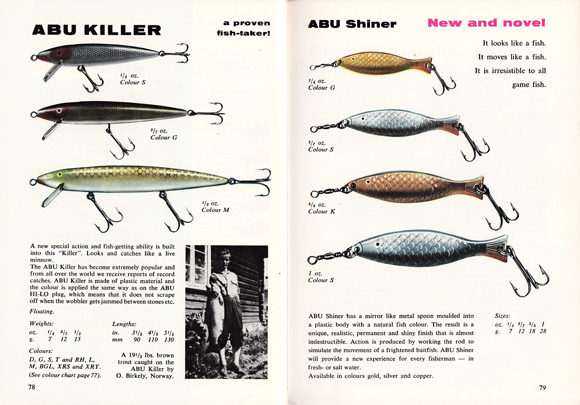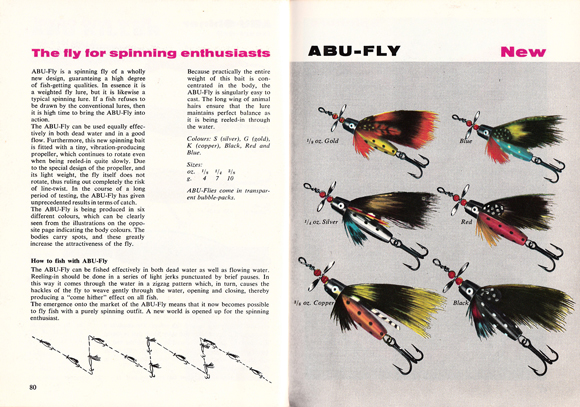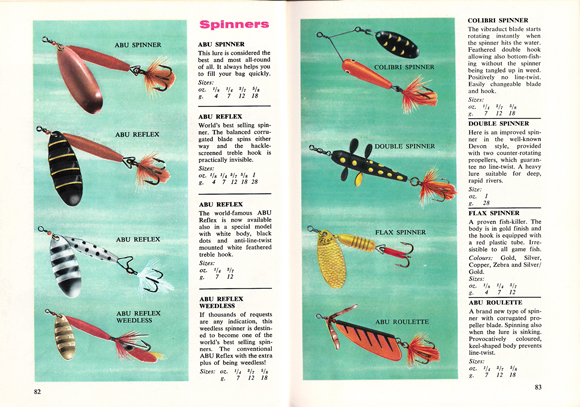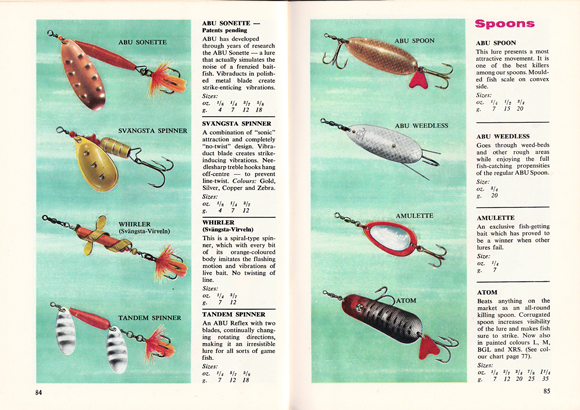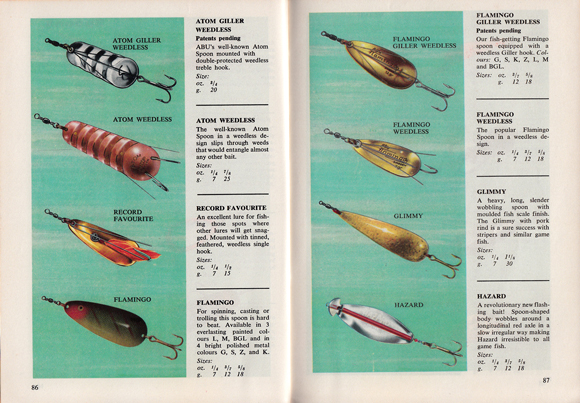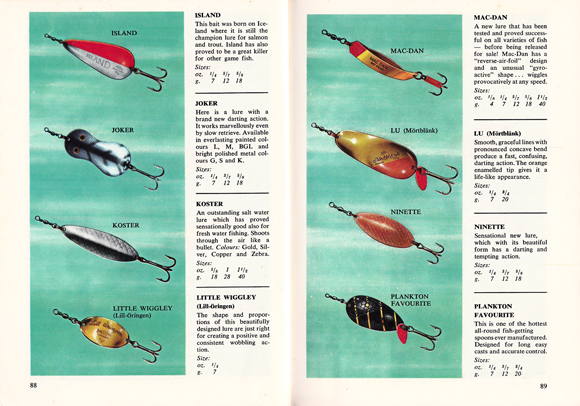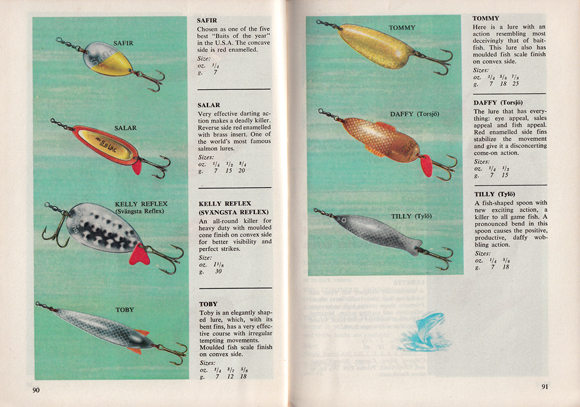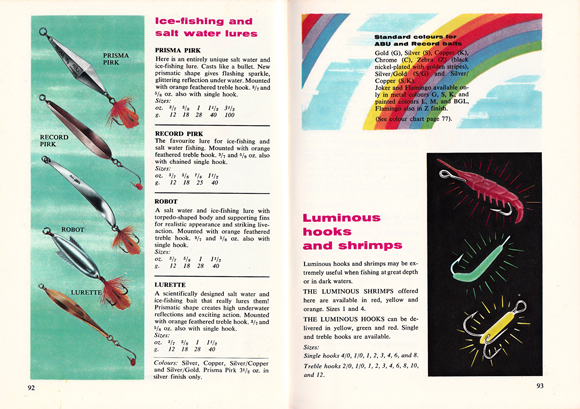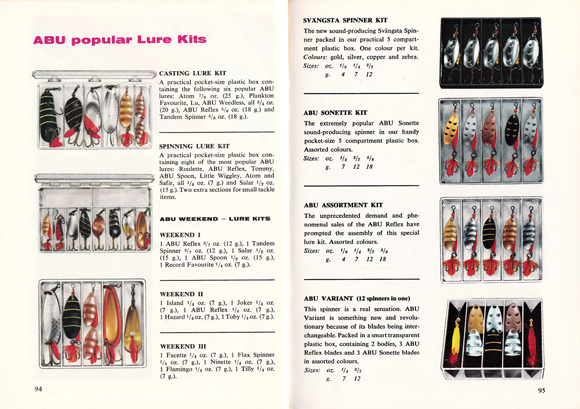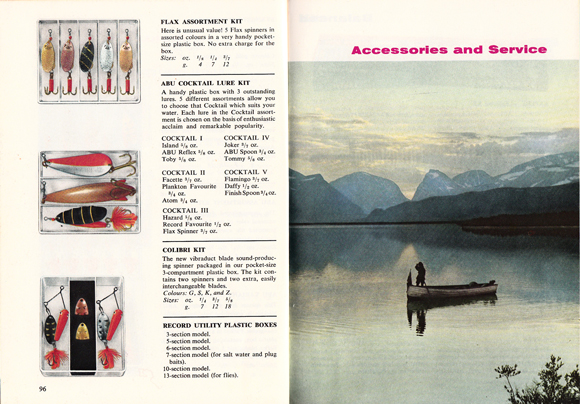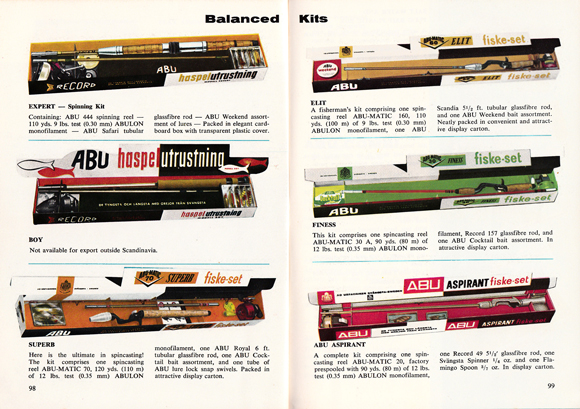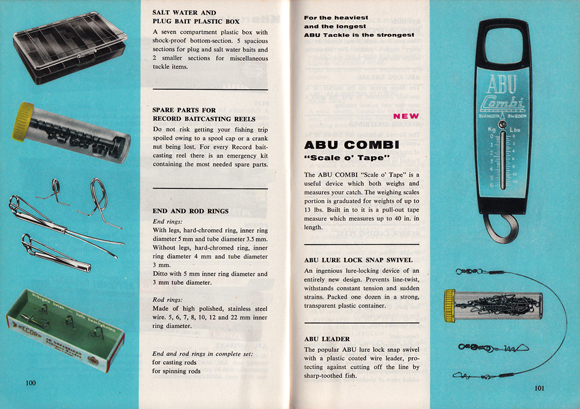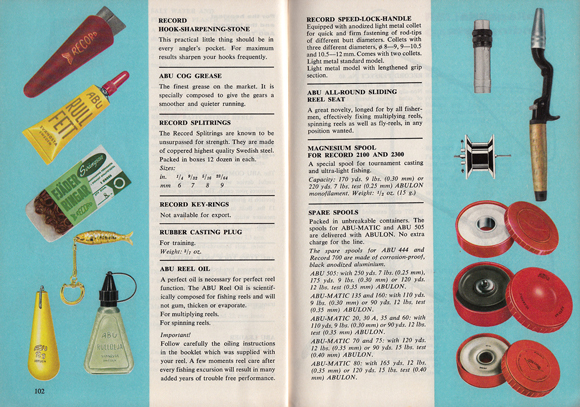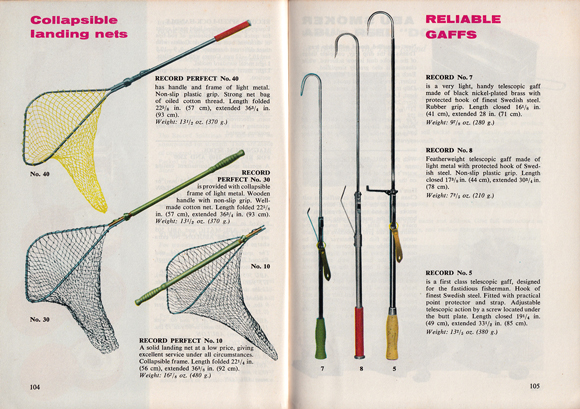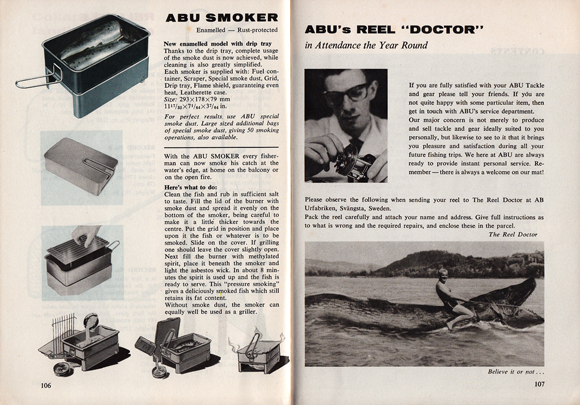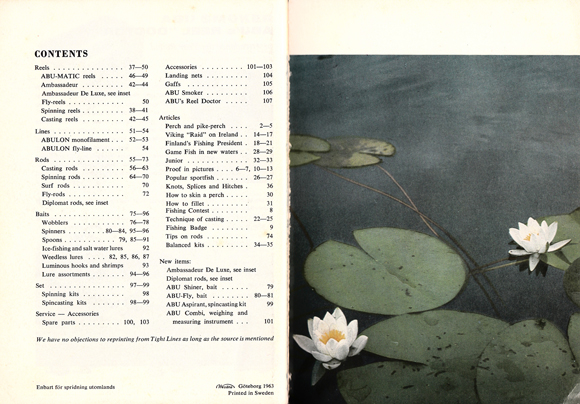 I hope you have enjoyed
(as many hours that I spent scanning and coding this page)
perusing and learning from this 1964 volume of ABU Tight Lines.