This is a water-colourized picture of myself with ABU 6500 CT Mag Elite and a nice little estuary Grunter about a kilogram. Good fighters and also good eating

.

See if you can find this large estuary on the coast east of Rockhampton and south of the boat harbour.
I live in Yeppoon Central Queensland AUSTRALIA.
PLEASE TAKE NOTE OF THE GREAT KEPPEL ISLAND DEVELOPMENT PROCESS BEING SIDELINED BY THE CURRENT GOVERNMENT
Please click to make readable.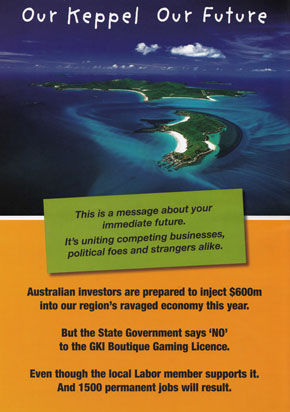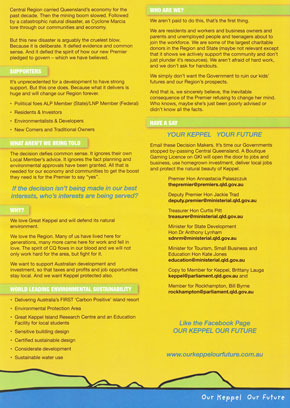 Where-ever you live, if you appreciate sensible sustainable development in a pristine area which will assist many with employment opportunities, please offer your support even if merely a like on Facebook or an e-mail to a politician.

Thankyou

Wayne
My main fishing area is the Capricorn Coast, so named as we live on the Tropic of Capricorn. (approx 153E 23S)
My overall Capricorn Coast location map is here but I use the Byfield and Gladstone area maps.
They show all the zonings for Marine Parks permissible fishing.
Seabreeze Weather (Scroll down to Yeppoon)


We have wonderful beaches, headlands and Estuaries like Corio Bay and Cooroman Creek to fish.
Our main launching boat spot is the Rosslyn Bay Marina which has two launching ramps capable of 4 boats each.
At extreme low tides, depth at the bottom of the ramp, can be a challenge for boats larger than 6m.
It has Australian Volunterr Coast Guard, QF11 Flotilla, with an active Supporter's Club charging less than $100 pa for free tows home should they be needed.
It offers 24 hr service over the weekends.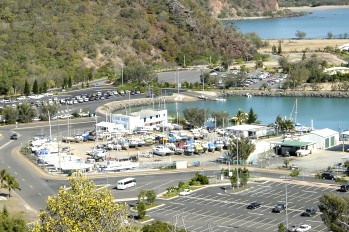 View of Roslyn Bay Marina and Keppel Bay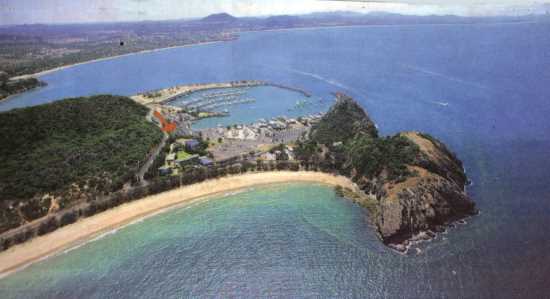 This is the extreme southern end of the Great Barrier Reef and the Keppel Island group named by Captain Cook on his exploratory journey through this area in 1770, and is my mainstay for saltwater fishing.
A nicely detailed map of Great Keppel Island is here. It needs our interest and care more than ever now!
The mighty Fitzroy River, near Rockhampton, with the second largest catchment of any river in Australia, provides good crabbing (for Queensland Mudcrab) and fishing (for Barramundi) are some of the piscatorial attractions for locals and tourists alike.
I hope you enjoy the satellite images and points of interest ie fishing spots... courtesy of Google maps
Google Maps http://maps.realsreels.com/
My local weather situation at Yeppoon, Central Queensland, AUSTRALIA.