Significant ABU Friends
Hugo Svensson

Recently I became acquainted with one of Hugo's daughters and
Christina
was willing to share more of Hugo's exploits at ABU.
There is so much to tell here. To me, he was always the
inventor of the ABU 20/30 IGFA game reels,
but there is so much more!
Call back and here enjoy this talented man's endeavours to further the world of sport-fishing.
Images, stories and facts to follow....thanks to Christina and her Mum for sharing these very old images showing more than Hugo's design skills, rather the complete family man, who loved his fishing.
No doubt the the stuff of dreams as well as reality for Hugo.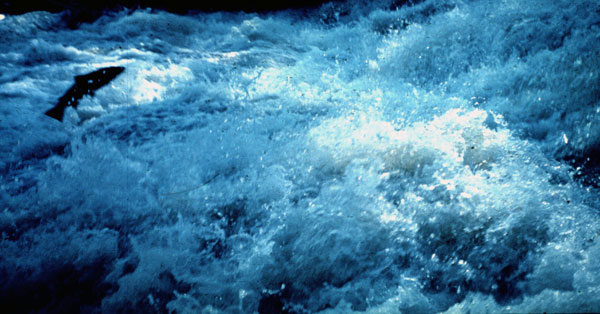 The catch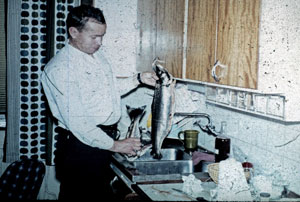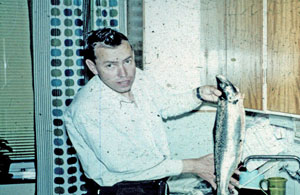 The family man with admiring child!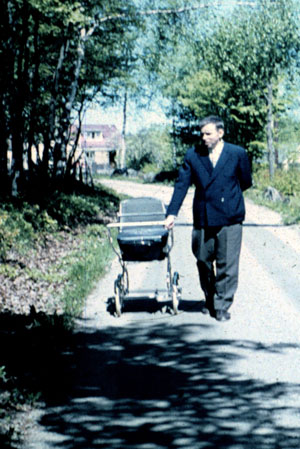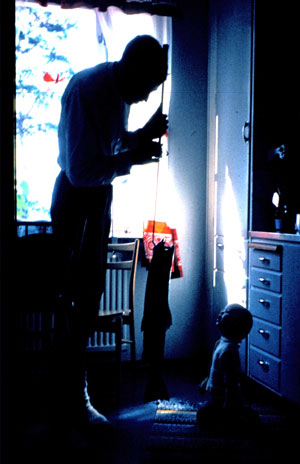 Christina advised.....
Along with colleague Karl Nurmse, Hugo was responsible for the following patents
A fascinating lot of information kindly shared here courtesty of the well known Sportsfishing maestro, Dr Rob!

This is a MUST READ for ABU and particularly Hugo Svensson devotees.
Thankyou Dr Rob!

Hello.

It has been a long time since I posted here, but The Charkboards were my alma mater, and I thought y'all might enjoy a little sunday morning story about a reel...

This is the ABU Ambassadeur 30.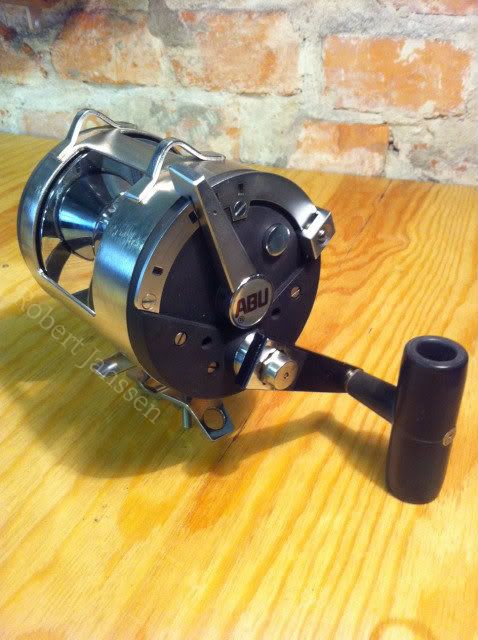 This is ABU's second attempt at larger, offshore lever drag reels, conceived in 1974. They are somewhat unique, with their stainless steel frames and acetal sideplates. The styling is also dramatically avant-garde, which is not unusual for ABU.

A truly inspiring reel, or at least I like to think so. I first came across it years and years ago, down in the deep recesses of the patent office archives, where one could browse among neverending shelves with millions of documents.

I found the mechanical design enamoring; simply brilliant in fact. So simple, so clever... So few parts. I daresay that never has there been a design so simple for this type of reel.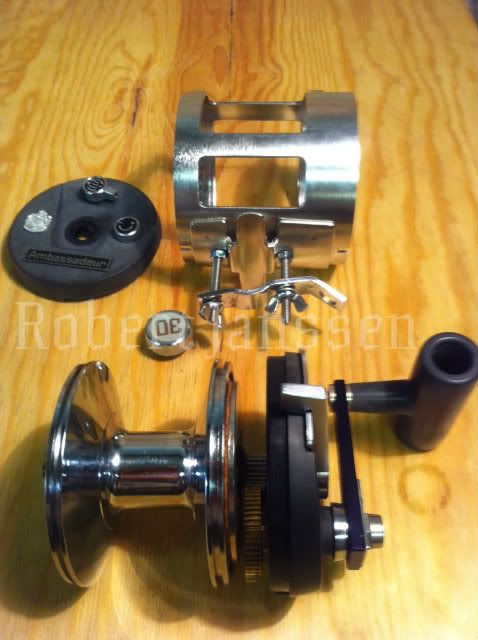 I've never forgotten it, in all the years following.

And often thought of the man behind it, Hugo Svensson.

And thought many times, that perhaps our paths would cross and I would meet him someday, and would have the opportunity to express my appreciation.

In the meantime, I would've liked to make a reel for myself, a little special edition keepsake; a Hugo Svensson Tribute reel.

So, I started getting into it earlier this year, and laid out the idea... made a frame, some gears, a handle... It was looking pretty nice.

And then, I got a letter. It was from his daughter.

He is dead, she said... he died a few years ago. She explained that she had found her way to me by way of the ORCA and their website, in search of learning more about her father. Could I help?

Yes, perhaps I can, said I... That his years at ABU may have been long ago, but they did not pass unnoticed, nor will they be forgotten. And that little I thank him for inspiration before embarking on my own little quest for wisdom, wherever it may lead.

And so I thought it apt, to continue:

So, some time has gone by. You know how it is- things to do, changes in life, things take time. But in recent weeks, I decided to complete this little project.

I work alone, from scratch. I am self-taught, and all my machines are manually operated. Really, the only things I don't make are screws (well, sometimes) and ball bearings. So, some things take some time, but they usually turn out the way I like; or at least similar thereto.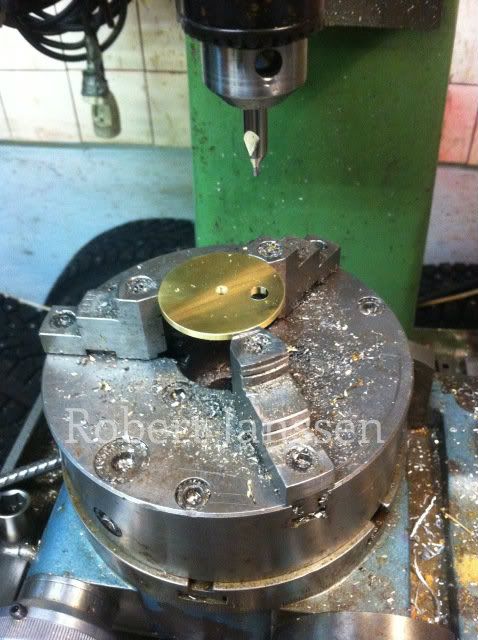 I began by marking, drilling and threading the base plate, which is after all the anchor and basis for all things mechanical....




...like the intricate gear train I designed for this reel. The original reels had a gear ratio something like 3:1. I wanted something much quicker, like 6:1, for reasons we will later see. This is not entirely easily done within such a constrained space. The alternative to strict adherence to Hugo's design, would have been to add a big, drop-down double chin so popular on reels nowadays- an aesthetically less appealing alternative. Besides, I like gears...




...which is why I own a gear hobbing machine; to better make them myself.

The outer right-hand sideplate takes shape, paying close attention to the multitude of peculiar angles involved.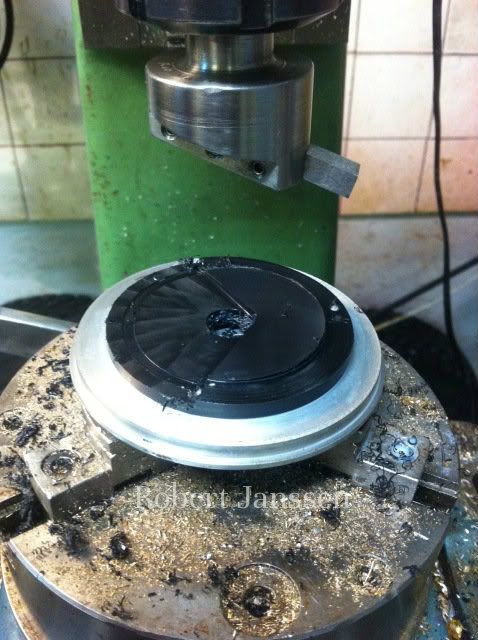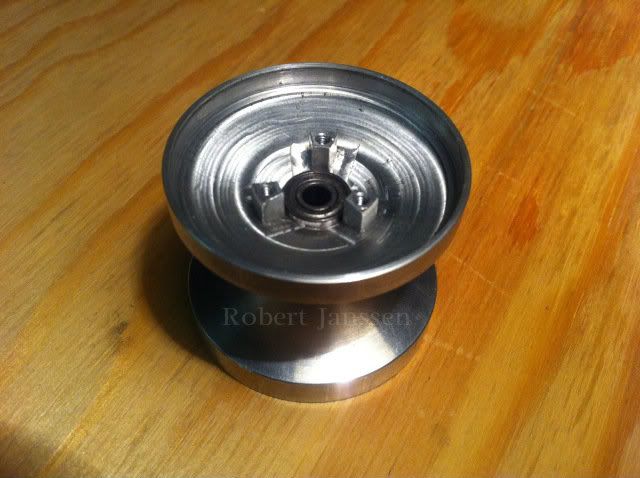 The spool is made to be extremely lightweight




And together with a few other bits 'n' pieces, it all starts taking shape.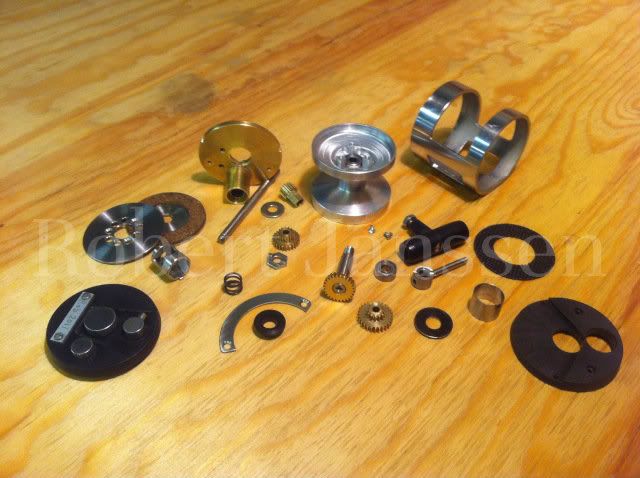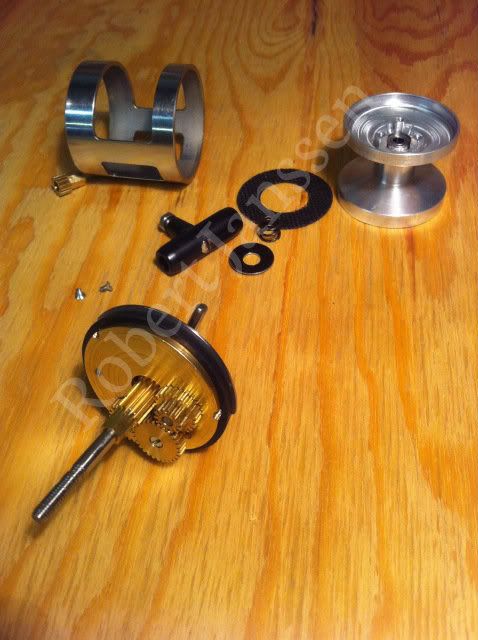 Drag levers and things are a bit intricate, but this turned out rather nicely.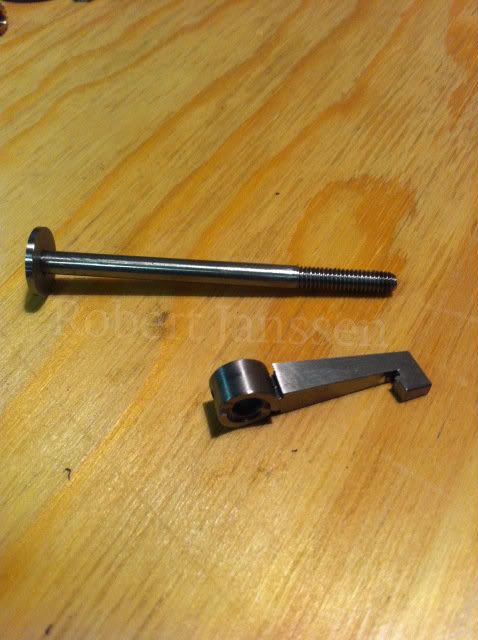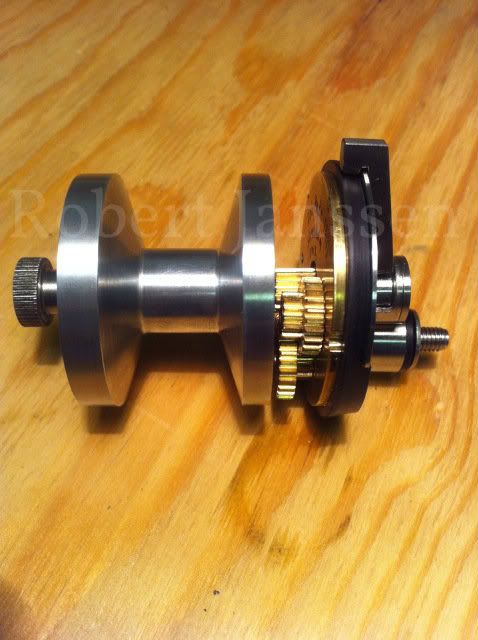 ...and look at that. Neat as you please.

Ladies and gentlemen, introducing the Ambassadeur 3.0 Hugo Svensson Tribute: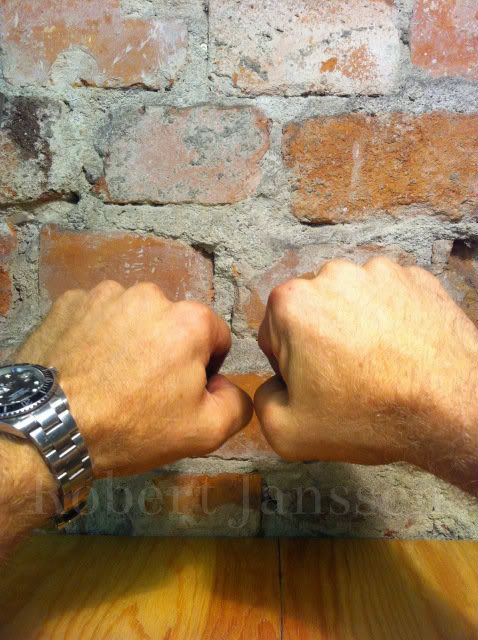 ...but there is something I haven't shown you. Here... c'mere, pick a hand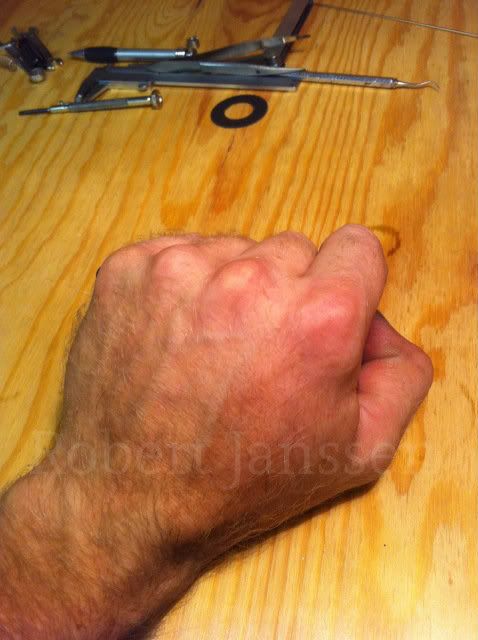 Left? Okay...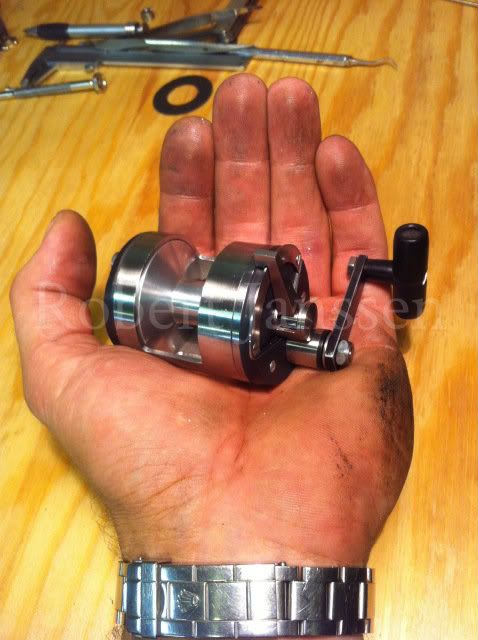 Epilogue:

The reel isn't quite finished yet. Later, as opportunity allows, I will correct small errors, and make a few additions. A magnetic cast control is in the works for instance, and a lighter spool.

I would have liked to share this with Jack Erskine; it is the type of thing he would have enjoyed, not leastly since he had a part in the development of these reels back in the day.

Earlier this spring I met one of the old ABU guys, Olle Lidesjö. There aren't very many left of his sort. Most of the OG's have retired by now, but Olle has been there for a bit over twenty-five years. We chatted for a while. I told him this story, and showed him this reel.

He liked it. All is well.
If you are a person that has significantly had an effect on design/development/testing of ABU equipment over the years please contact me abuadmiral@gmail.com if you wish your contribution documented for posterity and the immediate interest of the ABU fans worldwide!