Significant ABU Friends
Paul Johnstone : Scotland, UK

i first met Paul just a month and 16 e-mails ago, and we have developed a friendship through ABU as I'm sure so many do. He displayed his passion for fishing and beach casting and competitive casting. Enjoy his story below. If you can help Paul find these TL catalogs he would be very greatfull, likewise myself if you can help find a 2003 TL catalog for me.


Hi,
I have a collection of tight lines from 1970 to 2003 but I'm missing 1990 1991 1992 1994 and 1997 editions, I have not seen any anywhere were there any printed in English on those years?
Scotland

I convinced him to tell us about his passion for Tournament casting with his beloved Ambassadeurs.
Thanks so much for sharing another aspect of fishing with ABU tackle Paul!

"Long distance casting a life long quest for distance.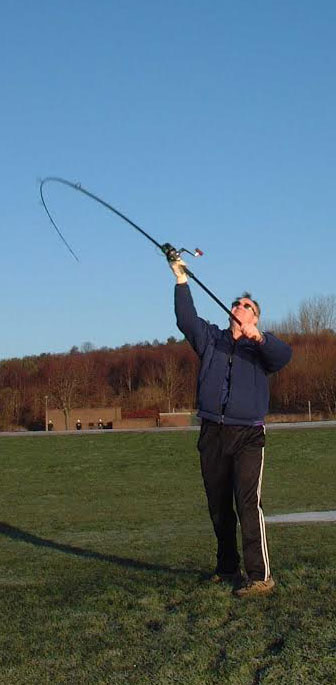 It all started with another person listed on your web site, Peter Anderson as a boy I

remember him giving a casting display at Silloth in the early 1970's, I was in awe at the

seemingly ease at which he launched a lead into the distance to what at the time seemed

miles into the surf. I am sure he was using a Hardy longbow rod and a Peen squider reel. As I

progressed with my fishing and casting I ended up using a multiplier reel eventually end up

with the infamous Intrepid Sea Streak reel, more of that particular reel later. The top anglers

at the time were all using ABU 7000's or 9000's reel all at the time way out of my price

range as a youngster, however this did not stop me from spending many Sunday afternoons

drooling over that years ABU tight line catalogs pouring over the multipliers in all there

glory, I returned a few years ago to start to collect the very same catalogs awakening all

those memories I have of those long ago lazy Sunday afternoons.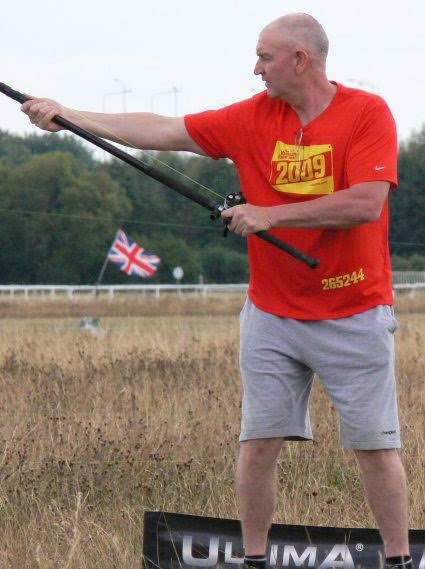 I moved to Scotland to get married and move into a new job at a power station on the

famous River Clyde in 1979, home to many very good beach anglers, most if not all of these

angler were good casters, they also caught more fish, once again the importance of good

casting skills and the right kit were plain for me to see. Armed with 2 books to guide (by Paul

Kerry & John Holden) in the art of the new pendulum cast I decided to try and learn this

new casting style, well it took a while about 18 months a lot of line and 2 rods and a couple

of reels without any casting controls, I finally arrived at owning my very own ABU reel, a

mag III, I am engineer to trade so inside 2 fishing trips my new mag III it was stripped down

and the level wind removed and home made crossbars fitted to the cage made from high

grade stainless steel they are still on the reel as can be seen in the photo. I continued to fish

with the reel all over Scotland and even used it in the odd casting competition.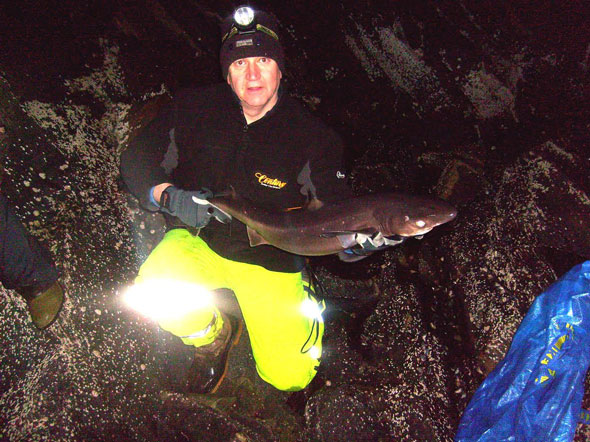 I was lucky to be invited to become a Sea Angler casting instructor after attending a two day

event organised the Sea Angler Magazine at Irvine Ayrshire, I even managed to gain my 1st

casting merit badge 165 yards and also qualified as a Casting Instructor, being self taught

gave me great insight in how to try and explain the mechanics of casting to someone who

had in all probability read many written articles of how to cast.

I moved away from the coast with my job and started to fish with a club who were mainly

boat anglers but had a few good shore anglers as well, I also started to fish for Carp, I was

asked to write a article on long distance casting for Crafty Carper magazine it was published

in 2004. Though this article I started to attend the casting competitions organised by the

Scottish Surfcasting Association, from memory I hit about 160yards with my trusty magIII.

Completion casting is very addictive as your casting distances improves it really make you

want to get better, it becomes a battle with yourself as well as those around you. I also

started to attend competitions in Lancashire with the Northwest Casting Association that

was a real eye opener many big distances being recorded and some very nice modified ABU

reels, most popular were the magII's and 5500ct's for 0.31mm & 0.28 line classes (150g &

125g), along with 6500CT's for 0.35mm line class (175g). Most of the reels were heavily

modified with magnetic brake conversions and some having QTC solid aluminium cages with

lowered reel seat for better spool grip, see the gold QTC on my green 6500 in the photo.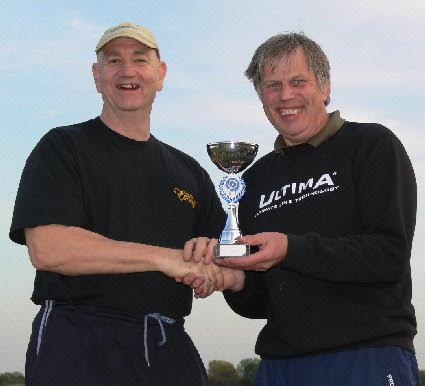 It maybe worth explaining how casting competitions are organised, after a couple of

competitions you are graded into sections, the idea being you are in competing with others

of roughly the same standard, it also give you something to progress to. I used to find the

person who was 4 or 5 yards in front of me and try and close the gap at every contest, it

seemed to work for me. As well as swing all the cool rods and reels it also give you a chance

to see many different styles people are using, giving you ideas on how to improve your own

performance, it was a one of these competitions that I meet and made many good friends

and also one very significant friend, Lew Marsden who in my humble opinion developed

some of the most significant advances to fishing rods that just happen to cast a very long

way with Century Composites, these fishing rods have broken world distance casting

records and pushing my casting performance to new heights, 2 North West Casting

Association Championships, 1 Scottish Championship and Light Line Champion and 3 UKSF

Championship wins in 2009 and 2010.




My longest cast was 269 yards 2 foot 2 inches using a Century TTR and the Green 5500 CT

with Tony Costello Cage and single mag brake shown below.

Best fun cast 216 yards with the Intrepid Sea Streak 150 g lead, who said they were useless!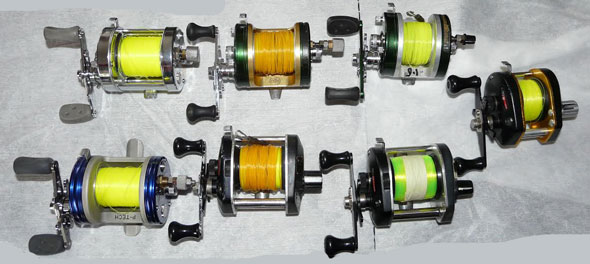 Top Left 6500CT Chrome Rocket Single mag conversion 175g/0.35mm line

Top Middle 6500CT Green Mag with QTC Cage and single mag conversion 150g/0.31mm

Top Right 5500CT Green Mag with T Costello Cage single mag conversion 125g/0.28mm

Bottom left 6500 Blue with PTech (Pete Coogan) Cage single mag conversion 150g/0.31mm

Botton middle Mag III with CT bars and mag brake adjuster 175g/0.35mm

Bottom Right Mag III with CT conversion and mag brake adjuster 150g/0.31mm

Middle Right Mag I with CT bar conversion and mag brake adjuster 50g & 75g/0.25mm
At present I'm about to be retired early so I will be back to fish for many types of fish from

both salt and fresh waters. I also take great pleasure in tutoring fellow anglers in the art of

long distance casting.

Tight Lines to all

Paul Johnstone "

If you are a person that has significantly had an effect on design/development/testing of ABU equipment over the years please contact me abuadmiral@gmail.com if you wish your contribution documented for posterity and the immediate interest of the ABU fans worldwide!