Significant ABU Friends
Per Erlandsen: Mr Ambassadeur of Norway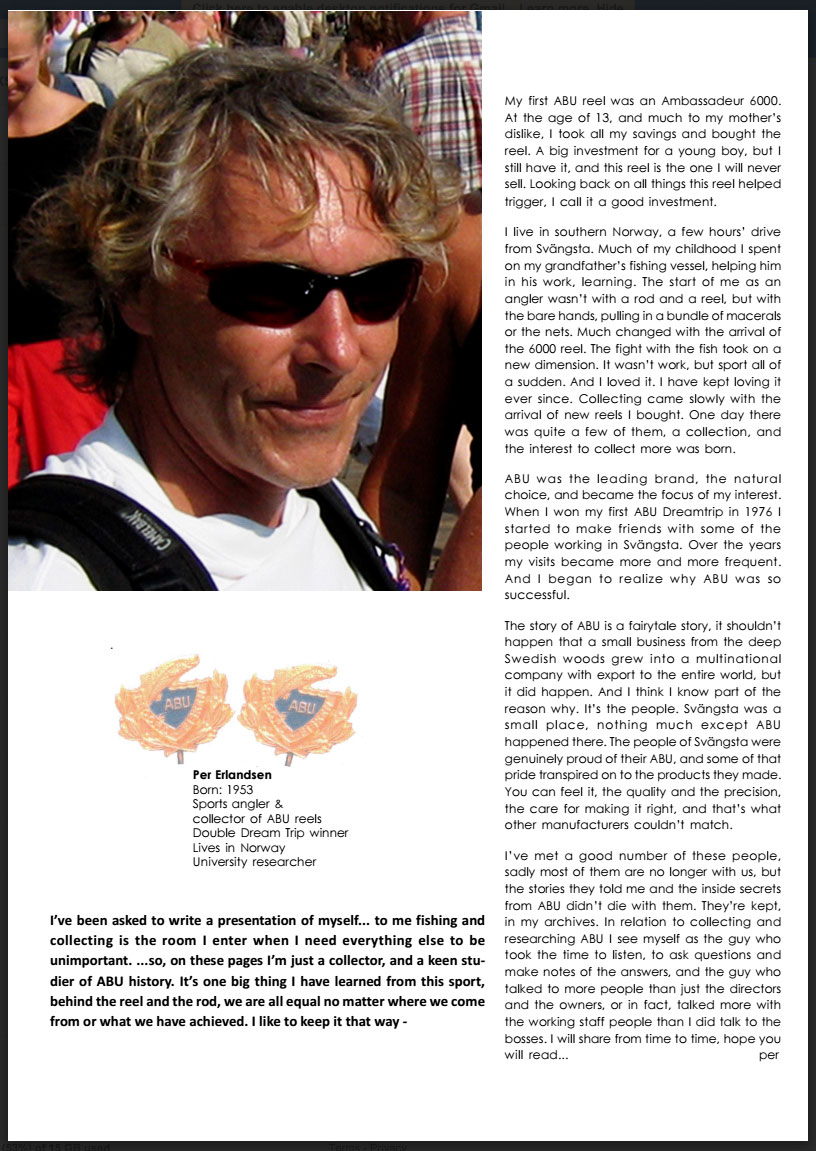 We are indeed fortunate to have secured wonderful ABU input from Per. Look forward to regular updates here.
Per's impressive collection
can be enjoyed here.
His recent contribution was the
RAINBOW connection with Record/ABU
. I recently gifted him a nice RAINBOW 888 which was of interest to him.
Click here to dream on and see his Rekord Fisken Dream Trip success from
1976
in Puerto Rico and from
1978
in Iceland.
Soon an interesting story on an
English modification the the early Ambassadeur 6000
to possibly help control drag pressure.
A contribution by Per working with myself was on the Revolutionary Graphite reels from 1983 to 1992
Graphite Revolution: Part 1 Ultra Mags and Mags
Graphite Revolution: Part 2 XLT / 520 / 320
Graphite Revolution: Part 3 Polaris- 1021/22 & 821/22/23
Graphite Revolution: Part 4 LITE Family, Concept 2000 and MAXXAR Family

If you are a person that has significantly had an effect on design/development/testing of ABU equipment over the years please contact me abuadmiral@gmail.com if you wish your contribution documented for posterity and the immediate interest of the ABU fans worldwide!