Asian ABU Advertizing
Links to other sections of advertizing pages (comprising USA, Australia, Europe) Please advise if you have access to ads from other locations.
Although A.B.Urfabriken began as a watch making firm in Sweden so long ago, the build quality of its fishing equipment saw it sold right around the world!
I have a-massed a large number of advertizements (thanks to Wallace, Mike, Rikk, Uffe, Simon and others) linked elsewhere on this site but my favourites are really all and any showing the ABU Garcia brand. Enjoy many here which are so interesting , so attractive, even a non fisherman would stop to reMing from ad the details and be encourages to purchase based on the details provided.
Malaysia
The latest Commemorative Tee shirts available in very limited supply from Pure Fishing Malaysia

Pure Fishing Malaysia Sdn Bhd
No. 4, Jalan Para U8/103,
Bukit Jelutong Industrial Park,
Seksyen U8,
40150 Shah Alam,
Selangor,
Malaysia

Ming from Pure Fishing in Malaysia has in his promotional role provided these images to indicate some commemorative Tee-Shirts now just available, to celebrate both Pure Fishing and the old ABU , some quality shirts to enjoy wearing.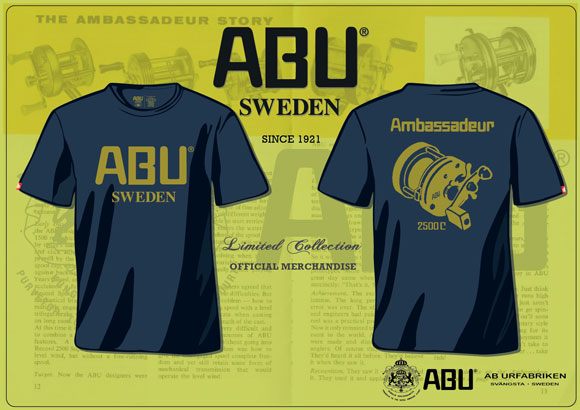 Pages used by permission of CS Fong editor of "Rod and Line"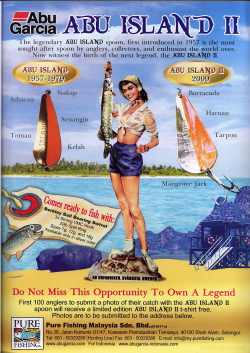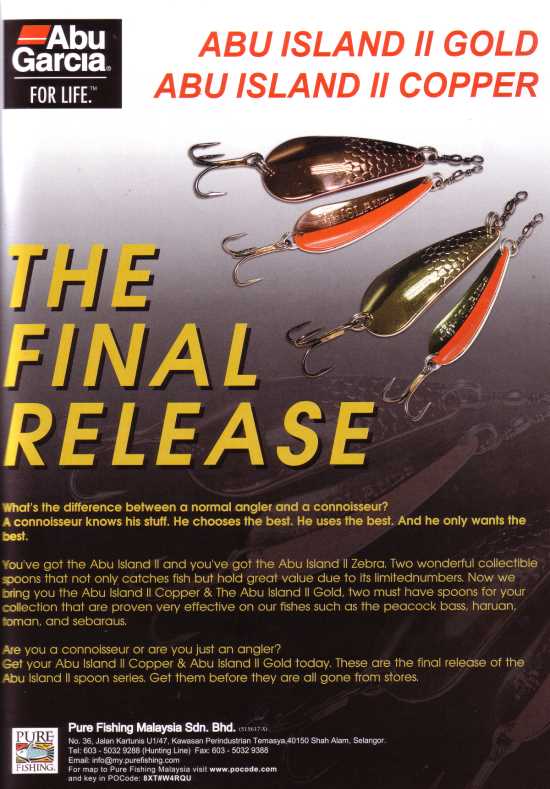 Subtle free advertizing by ABU enthusiasts such as myself.
This is superb nostalgia as well as current as the day!
Congratulations, I hope PF worldwide recognize the potential of its passionate fishos!
One day , I hope to fish with Quek and friends, Aznir, CS Fong and yet to meet other ABU friends.
Click to enjoy. Go for it !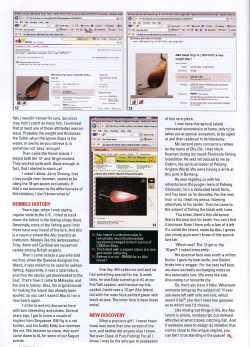 Spooning (ABU naturally) with my friend Quek of PF in Malaysia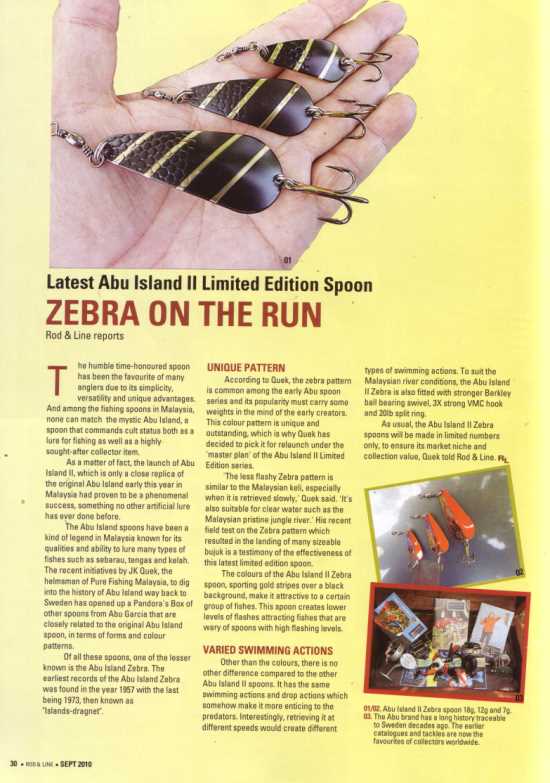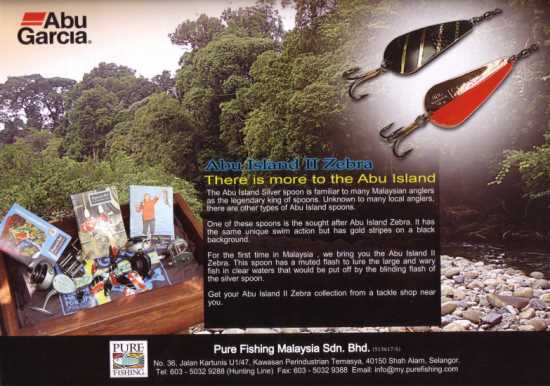 A Secret Mountain River by Aznir Malek
Japan
There must be lots more ..please ontribute...