ABU Garcia USA Advertizing.


The success of ABU's product line, which ultimately stems from 1 st class products, also has to be recognized that penetration of the very large USA market, as well other markets around the world, saw it as a global force to be contended with for the last 7 decades.
They were various evolving catalogs from The Garcia Corp. and Charles Garcia created to promote the ABU line.

Len Borgstrom has just sent me this image from 1957 for all of us to enjoy, showing ABU made reels , rods and lures. At this time Mitchell reels were in the Garcia lineup.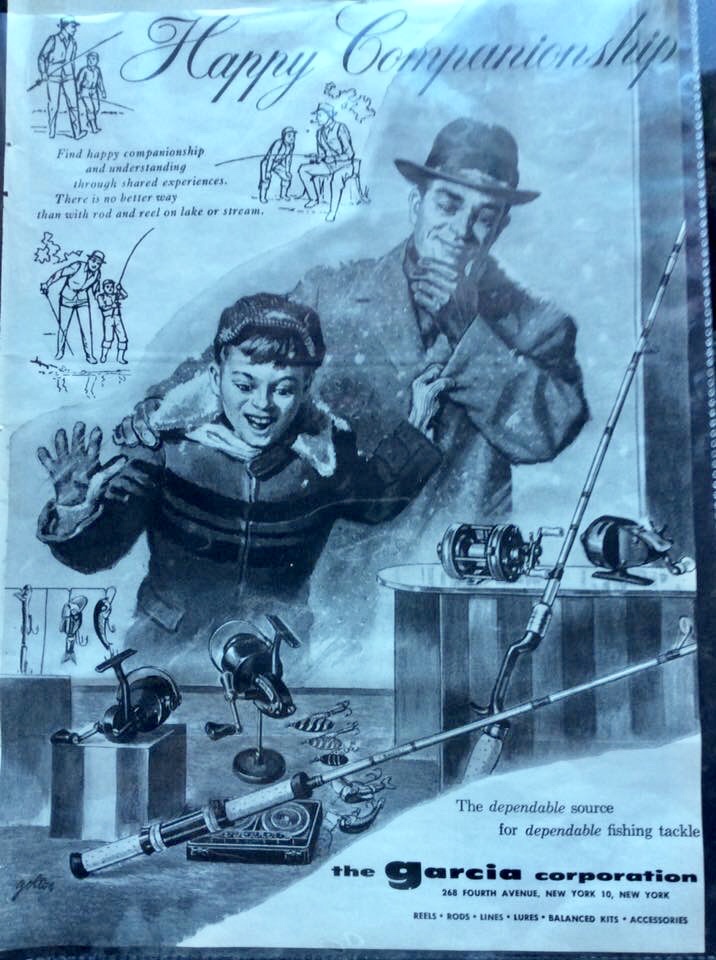 Apart from the obvious Garcia catalogs, my friend John (Fishkat) has discovered and in time will scan images from quite a number of other magazines in the USA and will be linked from these very early prestigious titles centred below. Obviously the first 3 started long before the existence of A.B.Urfabriken and Charles Garcia, but did deem ABU advertizing quite worthy and accept it at the behest of Charles Garcia in the 50's.
***Useful USA advertizing from other magazines can be found by scrolling down to the links on the bottom of this page**
The Charles Garcia Corp and The Garcia Corporation
(various calalogs/annuals/magazines)
more to come here soon....
Early Garcia Annual and Catalog List courtesy of Fishhawks (Dan) post on ORCA website

and most of the catalog images by John (Fishkat)

Early ones are are rudimentary efforts before the Word "Annual" used.
Non-Garcia Publications containing ABU Advertizing.
Field & Stream (1895)
Outdoor Life (1898)
Sports Afield (1888)
The Fisherman (1950)
Fisherman's Handbooks (1954/1955/1956 only production run)


In-Fisherman (started 1975)
Salt Water Sportsman (1939)
Zebco
They were also producing their own catalogs (featuring ABU items)
Some kindly provided by John Fishkat

1967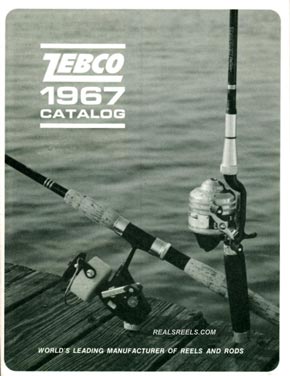 1968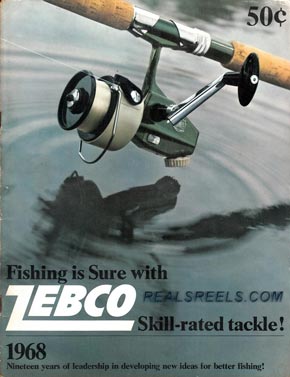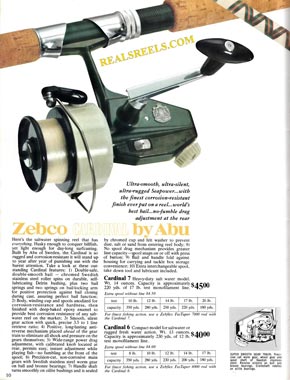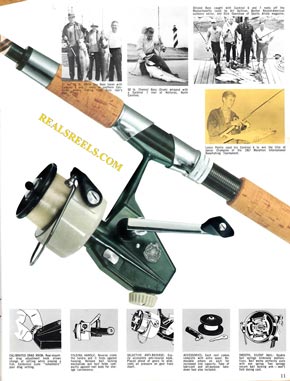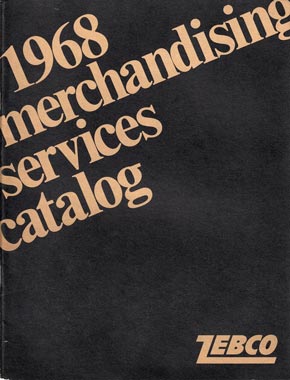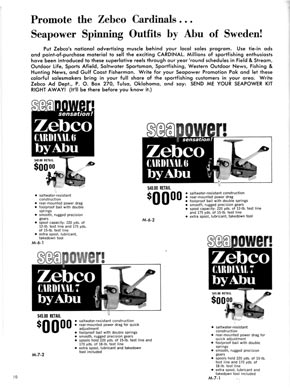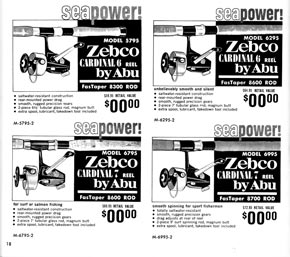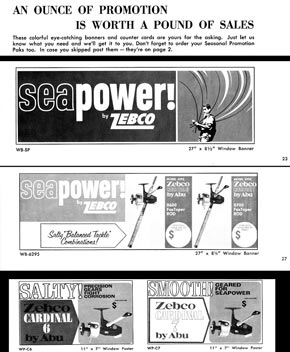 1969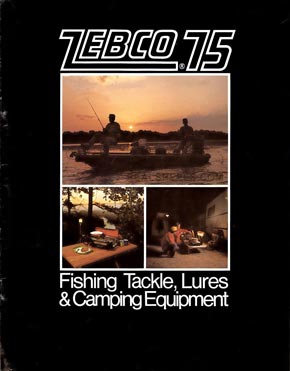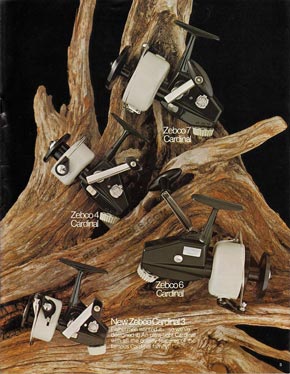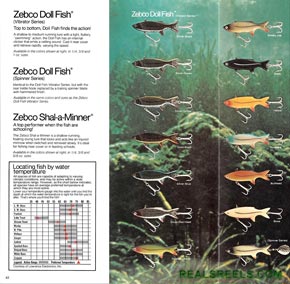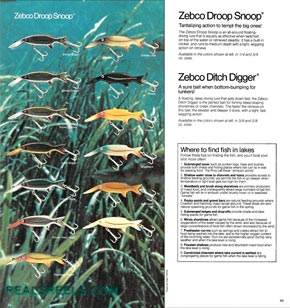 1979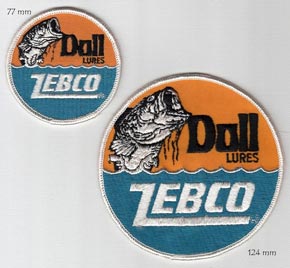 My initial USA advertizing (pages from various sources)
Major advertizing by ABU Garcia in the USA focussed on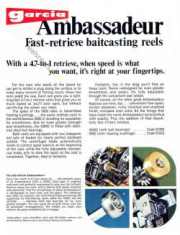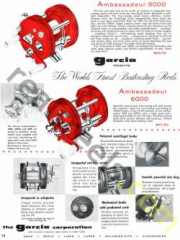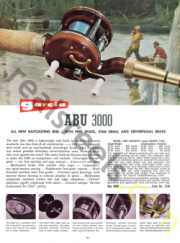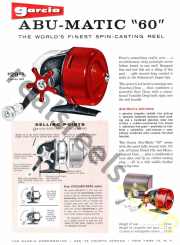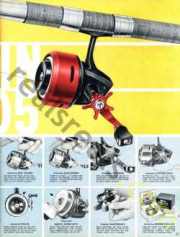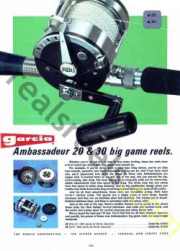 Ambassadeur (1953 +)
Record 2100 World Record breaking casting reels
Record look-a-like Red Series , Model 1750-2650 (seven in number)
500 Series Half Closed Face reels
Accessories